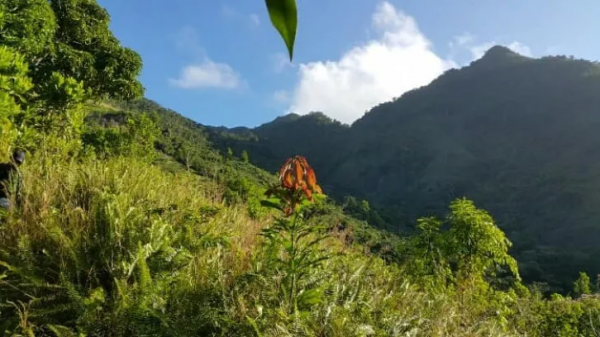 President Luis Abinader issued Decree 659-22, that creates the Loma Los Siete Picos National Park in the Sierra de Yamasá, in the provinces of Santo Domingo, Monte Plata, San Cristóbal and Monseñor Nouel, under category II of the International Union for Conservation of Nature (IUCN).
According to the decree, the park area is created to protect the ecosystem, the water sources that guarantee the water supply for 48% of the Dominican population, and the biological and landscape diversity in the Loma Los Siete Picos area.
"Loma Los Siete Picos is the highest in the Sierra de Yamasá and is surrounded by a mountain range composed of Loma Alto de la Paloma, Loma Piedroso, Loma Rancho de Yagua, Loma El Pilan, Loma Palo Bonito, Loma Albertino, Loma Mariana Chica, Loma El Quemado, Loma Los Jobos de Matúa, Loma de Galán, Loma de Machito and Loma de Machito, Loma de Machito and Loma Palos Prietos, that are among the most important water producing areas of the region, where the Ozama and Isabela rivers originate, with the capacity to supply water to the largest human settlement of the country, which is the Dominican capital, as well as the provinces of Santo Domingo and Monte Plata," reads the decree.
In the document, the President instructed the Ministry of Environment to execute the management and administration of the National Park and create its management plan.
The announcement comes at a time when Barrick Gold Corporation sought to build a tailings storage facility project in the area to advance the Pueblo Viejo mine plant expansion. The company argues that it has paid US$522 million in direct and indirect taxes in the Dominican Republic, for a total of just under US$3 billion since it went into commercial production in 2013.
Read more in Spanish:
Decree 659-22
Listin Diario
Barrick Gold Dominicana

20 October 2021