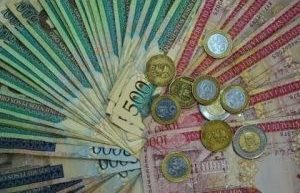 The government announces it will begin to pay the 13th wage to public employees starting 6 December 2021.
National treasurer, Luis Rafael Delgado said an extra RD$21 billion will be paid to central government and decentralized entities employees in December, considerably increasing the money in circulation.
Of the total, RD$16.81 billion corresponds to central government employees and RD$4.25 billion to employees of decentralized and autonomous non-financial institutions. Another RD$2.91 billion correspond to the entities belonging to Legislative and the Justice branches of government. The above amounts do not include the municipalities since they have their own budget.
The first to receive the 13th salary will be those who hold government pensions, members of the Armed Forces and the National Police, and then the other institutions will follow.
Read more in Spanish:
Presidency

19 November 2021