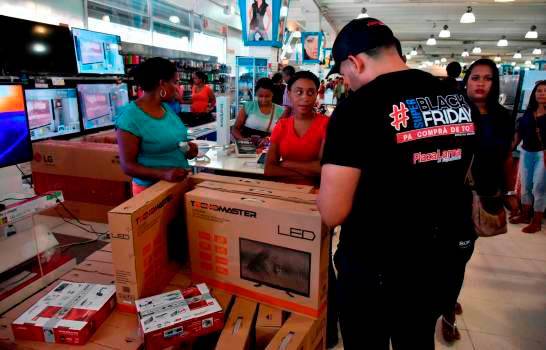 Dominican merchants have adapted to the commercial initiatives in the United States that push for bargain-seeking shopping on the Friday after Thanksgiving. So next Thursday is Thanksgiving in the US and this coming Friday will be Black Friday in the Dominican Republic.
The local press is telling readers that local merchants have acquired sufficient stock to meet projected demand. Big chains like Sirena, Lama, Corripio, Nacional (CCN), and Pricesmart began early in November to flood television and social media screens with announcements and enticements.
Logistics, dealt a severe blow by the pandemic from China, has apparently recovered enough to supply some of the growing demand created by the economic recovery. Local sources indicate that employment in the Dominican Republic has reached pre-pandemic levels in most areas. One of the maneuvers used to avert a scarcity of product, as reported by some of the top executives of these major chains, was to source their purchases in nearby countries such as Mexico and Colombia rather than China, Europe, or the United States.
A spokesperson for the Ramos Group, the nation's largest retailer, said that they took the bold step of ordering their goods for the Black Friday and Christmas, months before their usual date of purchase. As a result they are well stocked for the coming season.
Read more in Spanish:
Diario Libre
22 November 2021