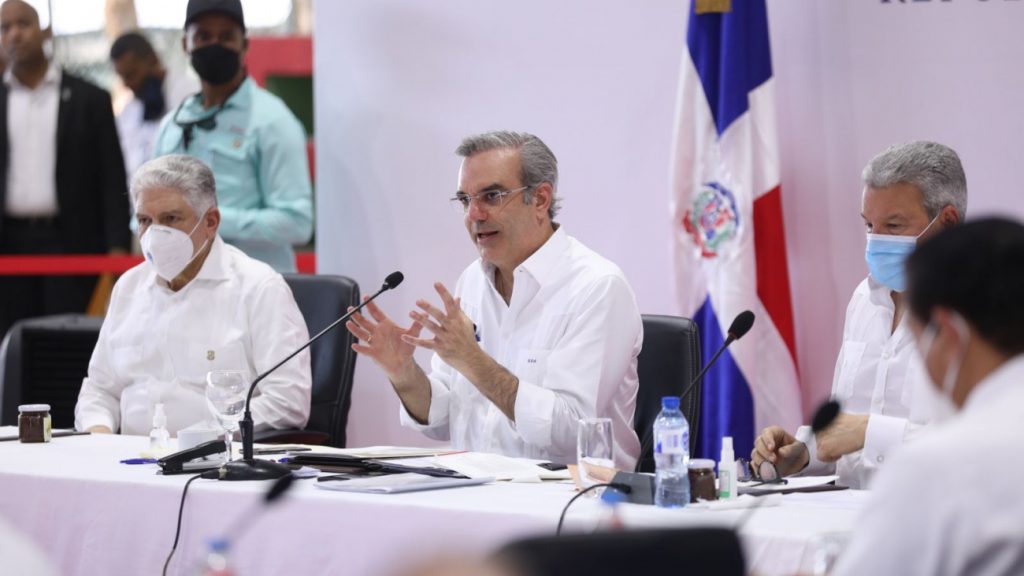 The Abinader administration government council met in Neiba, Bahoruco on Saturday, 20 November 2021 and approved government projects for more than RD$4 billion for the southwestern provinces of Independencia and Bahoruco, including RD$2 billion in infrastructure works.
The investments cover health, agriculture, housing, education, public works, sports, contributions to municipalities, and others.
President Luis Abinader agreed to build a state university branch, UASD for RD$230 million in Neiba. The construction would start in June 2022. 70 high schools in the southwest would be converted into polytechnics, where students would receive vocational training.
The Abinader administration announced that the seven border provinces would be connected to the 911 Emergency System in February and March 2022.
Read more in Spanish:
Presidency

22 November 2021