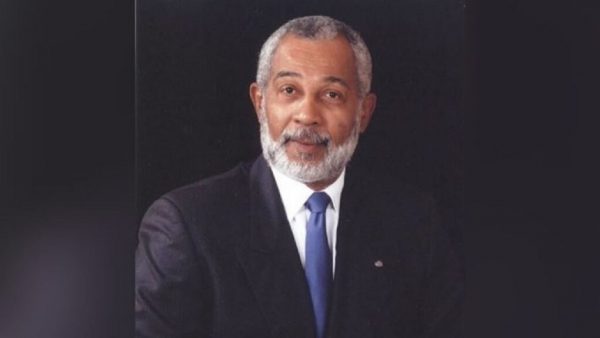 The Presidency issued on Saturday, 20 November 2021 an explanatory note on the visit to the Dominican Republic of special envoy Daniel Supplice sent by Prime Minister Ariel Henry for conversations with the Dominican government. Supplice is a former ambassador of Haiti to the Dominican Republic. The Dominican government establishes that it recognizes Supplice as the interlocutor for talks with Haiti.
The note is published after President Luis Abinader had stated after the visit that one of the main obstacles in the dealings with Haiti is that the gangs in Haiti are in control.
In the note, the Dominican Presidency states:
Press release
"On the visit to the DR of the special envoy of the prime minister of Haiti, Ariel Henry
Ambassador Daniel Supplice recently visited the country in his capacity as special envoy of the Prime Minister of Haiti, Ariel Henry. His trip was motivated by Henry's desire to resume talks between the two governments and to offer the Dominican authorities his perspective on the situation there.
Supplice informed President Luis Abinader and Foreign Minister Roberto Alvarez that he would be, from now on, the direct voice to deal with on all matters of common interest and to advance the dialogue on the binational agenda.
The Dominican Foreign Minister informed Henry's envoy of the desire that diplomatic relations be maintained on the basis of good neighborliness and mutual respect.
For the continuation of the intergovernmental talks, the Joint Bilateral Commission was confirmed as the ideal institutional space, and it is expected that the work of this commission, which operates under the ministries of Foreign Relations of both countries, will be resumed in the near future.
The Dominican authorities ratify that this contact with the Haitian envoy had as main topic of discussion the recognition of Mr. Daniel Supplice as the only interlocutor with Ariel Henry, the Prime Minister of Haiti, for the special topics of the bilateral agenda."
Read more:
22 November 2021