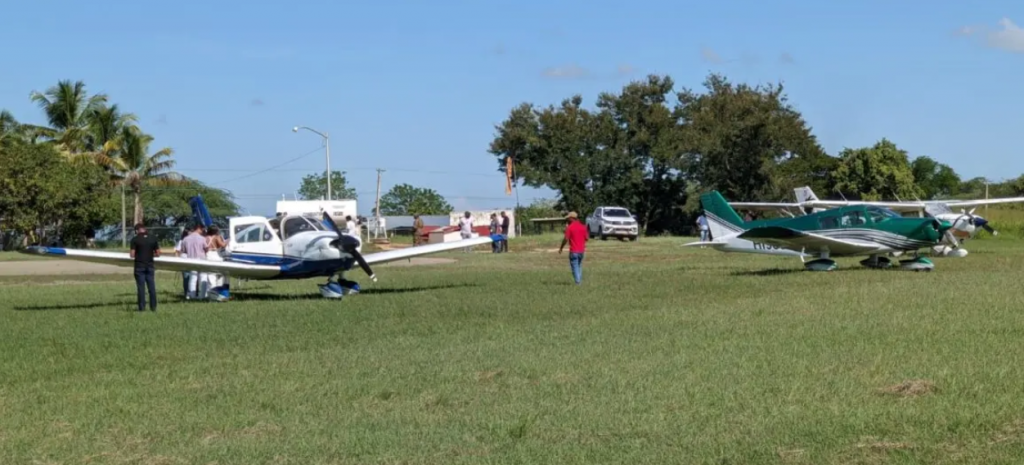 Architect Christiern Broberg, design director of the Dominican Airport Department, presented government projects to promote private aviation tourism in the Dajabón and Cabo Rojo landing fields in the western Dominican Republic in border provinces with Haiti during an activity organized at the Dajabon air field.
Cristian Feliz, president of the Aeroclub, hosted a first small fly-in of 10 private airplanes that flew from Santo Domingo to the domestic airport of Dajabón, regarded as the best grass runway in the country. The Dominican Air Force operates the airport.
The activity was coordinated by the president of the Grupo M Foundation, Monica Capellan of the Codevi Free Zone; Mario Torres, presidential advisor for Border Affairs and Christiern Broberg, of the Airport Department.
Broberg said the Airport Department will soon begin improving small domestic airports, especially Cabo Rojo, the gateway point for the tourist development of Bahía de las Águilas beach area.
Architect Broberg said the government contemplates rehabilitating the 4,000-foot Cabo Rojo, runway, the building of a passenger reception center, control tower, restoration of the Dominican Air Force barracks, communications facilities, aircraft parking area and aviation fueling facilities
The first four Fly-In flights are scheduled for Dajabón and coordinated by the private and international aviation sector. The air operations are in charge of Aeroclub Dominicano 74, the Airport Department, the Dominican Civil Aviation Institute (IDAC), the Ministry of Tourism and the Dominican Air Force (FARD).
Read more in Spanish:
Ministry of Tourism
23 November 2021