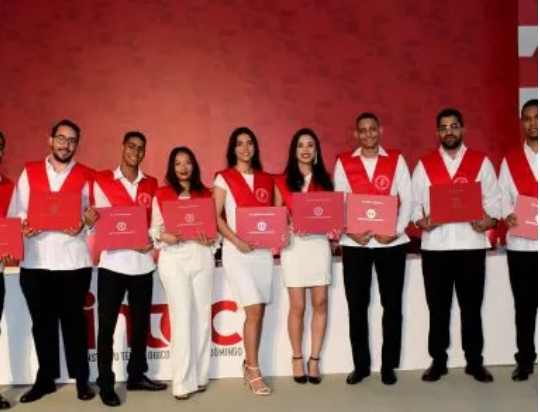 The Technological Institute of Santo Domingo (Intec) presented the country with the first nine graduates in Cybersecurity Engineering trained in the country during graduation on 20 November 2021. The pioneering program trains professionals to apply science, mathematics and engineering to solve complex computer security problems.
The first graduates are Manuel Alfau Martínez, Luis Cepeda Andújar, Robert Comas Candelario, Aileen De León Beltré, César Díaz Pérez, Rocío Domínguez Pimentel, Winston Florentino Tejada, Claudia Moya De los Santos and Ariel Nin Montero. The Intec press release on the graduation says the students were hired by local companies before these had completed their studies.
The cybersecurity engineering career, which began at Intec in 2016, trains graduates to prevent risks and incidents in critical technological infrastructures that affect the privacy and integrity of data, unauthorized access, or vulnerabilities that jeopardize the continuity of services and computer systems of organizations.
The cybersecurity graduates participated in the 63rd graduation of the university.
Read more in Spanish:
Intec
23 November 2021