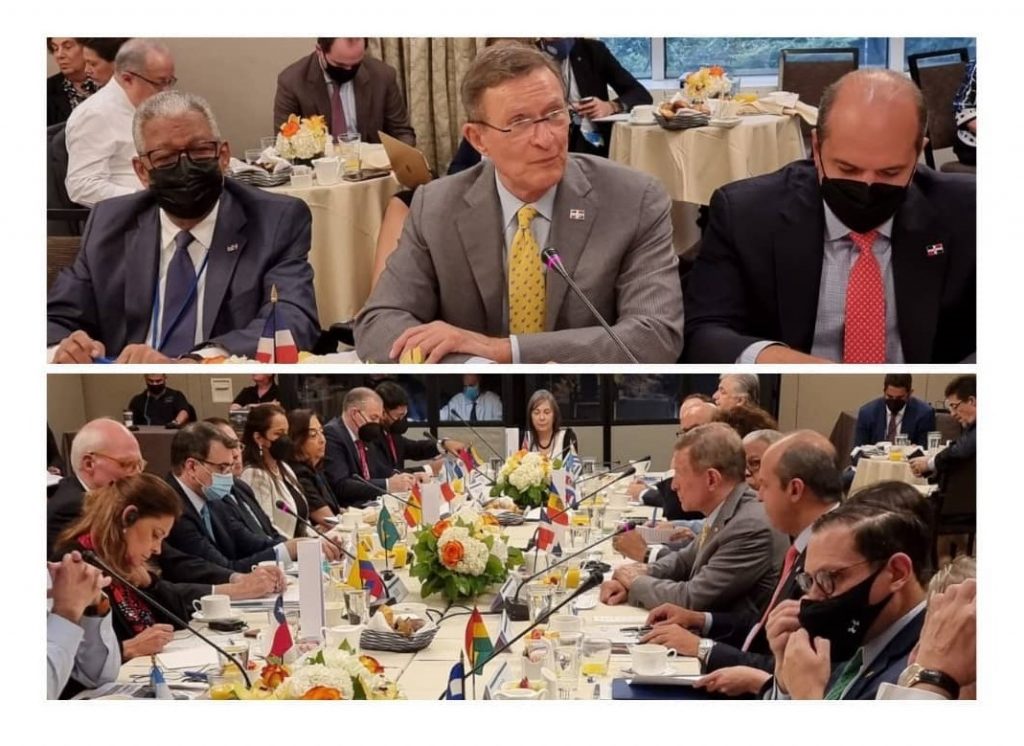 Twenty-two foreign relations ministers of Spain, Portugal and Latin America are meeting on Friday, 26 November 2021 in Santo Domingo to discuss proposals for post-Covid-19 pandemic recovery. The ministers are meeting with the theme of "Together for a fair and sustainable Ibero-America." The day-long meeting will be held at the Hotel El Embajador.
On the agenda are preparatory talks for the 28th IberoAmerican Summit of Heads of State and Government that will be held in the Dominican Republic in 2022.
A note from the Ministry of Foreign Relations explains that the meeting here is part of the country's commitment as Pro Tempore Secretariat of the Ibero-American Conference.
The foreign ministers will continue the regional dialogue with a view to the post-pandemic recovery of Covid-19 and will issue an official declaration in which they will put forward proposals and initiatives that seek to strengthen the integration of the Ibero-American countries, multilateralism, democracy and the well-being of the people.
Likewise, the ministers will discuss proposals presented by ministers of finance to face the economic crisis, debt issues, as well as what was discussed at the regional meeting of health ministers to ensure universal access to vaccines and medical supplies in a fair, equitable and supportive manner.
As part of the agreement reached by the Iberoamerican ministries of culture, 2022 will be declared the Ibero-American year of culture and sustainable development.
The ministers will also advance on selecting the replacement for Rebeca Grynspan, who was appointed secretary general of the United Nations Conference on Trade and Development. Grynspan previously had served as Ibero-American Secretary General (2014-2021).
Foreign Minister Roberto Álvarez, host of the event, emphasizes that this event enhances the regional leadership of the Dominican Republic. The meeting comes at a time when the Dominican Republic has requested international support to Haiti to resolve its serious security, economic, and social issues that directly impact the Dominican Republic.
Read more in Spanish:
Ministry of Foreign Relations

24 November 2021