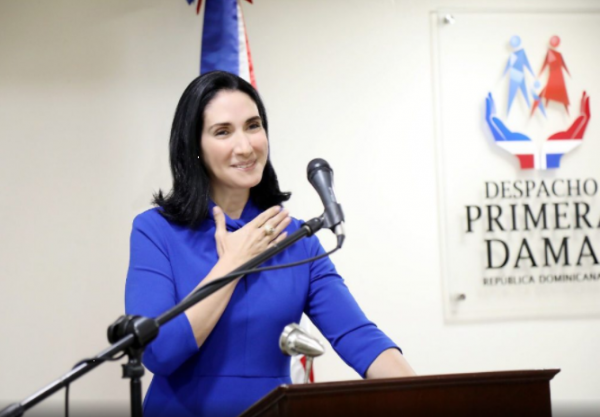 The First Lady of the Republic, Raquel Arbaje is spearheading a new government effort to ensure no children are busy "working" at traffic lights. The pilot program will pick up the children who sell items or beg at traffic lights and other congregation points in the capital city. The program would begin in January 2022 or before in the National District
The Office of the First Lady is working in coordination with the Ministry of Education that the First Lady says has provided the Hogar Escuela Nuevo Amanecer where the children will be kept. Girls will be with girls, boys with boys.
The First Lady says she is also working with the Migration Agency and other government agencies to kickstart the pilot program.
Arbaje is in charge of the Abinader administration's Children and Adolescents Cabinet. The First Lady says the staff will provide psychological support to the children and guarantee their rights when they are removed from the streets.
Arbaje made the announcement when she participated in the presentation of the study "Women in Export: Towards Export Resilience" held at the headquarters of the Center for Export and Investment of the Dominican Republic (ProDominicana).
Read more in Spanish:
Presidency
Listin Diario
El Dia
25 November 2021