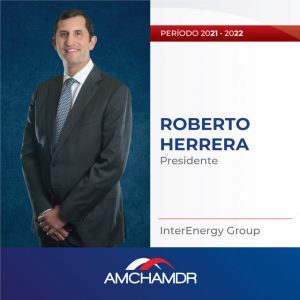 The president of the American Chamber of Commerce in the Dominican Republic, Roberto Herrera forecast that the country is attracting more and more nearshore ventures. Speaking during the traditional AmCham Thanksgiving luncheon, Herrera highlighted that the country's geographic location and political and economic stability drive the increase in manufacturing investments.
In his remarks, Herrera spoke of the importance of strengthening ties between the country and the United States to take advantage of the great opportunities presented by the relocation of global value chains to the Americas. He also stressed the role the diaspora can play as a bridge between the two nations.
"Those two million Dominicans living, working and studying in the United States have much to contribute in the stage that is opening.
On the other hand, Herrera thanked the private sector for its role in the preservation of jobs and economic recovery in the post-pandemic context, as well as the efforts of the government and international cooperation to develop and distribute vaccines that will mitigate Covid-19.
Roberto Herrera spoke before introducing keynote speaker for the lunch, the charge d'affaires of the US Embassy, Robert Thomas.
During the AmCham luncheon, Marcelino San Miguel II was honored as President Emeritus of AmChamDR for his important contributions to the organization.
Read more in Spanish:
AmCham
25 November 2021