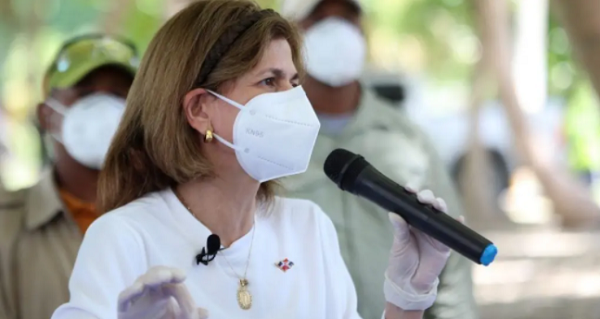 Vice President Raquel Peña, who heads the Health Cabinet, says the country has mechanisms in place in case of the entry of the new Omicron variant. She spoke when attending the Casa de Campo Global Forum.
She acknowledged the new variant could delay the return to normality for the Dominican people and the world.
Peña commented that, while no case of the new variant has yet been identified in the country, the Health Cabinet is preparing alternatives and possible control measures to prevent its spread.
She said the Covid-19 strategy continues to focus on getting more people vaccinated as the main preventive measure. So far 77% of the original target population (7.8 million people) has at least one dose of the coronavirus vaccine, while 64% has the second dose and 17% has the optional third booster.
The Vice President said that so far 92% of the people affected by Covid-19 who are admitted to intensive care have not been vaccinated. She urged the population to get vaccinated.
While the world is in high alert at the spread of the new variant, in the Dominican Republic the number of reported Covid-19 cases has dropped to a low not seen since the start of the pandemic. Bulletin 621 with the deadline of 29 November 2021 reports only only 138 cases, 3,151 active cases, and the lowest 24-hour positivity, of 2.89%.
Read more in Spanish:
Hoy
DR1 News
30 November 2021