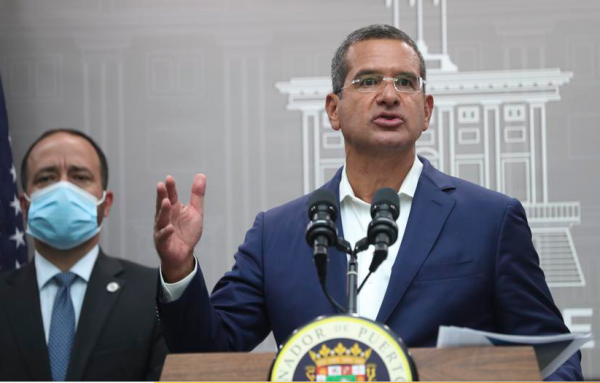 Puerto Rican Governor Pedro Pierluisi and Secretary of State Omar Marrero are expected in the Dominican Republic on 2 December 2021. They are accompanying a trade mission and will return on the same day to Puerto Rico.
The Puerto Rican leadership seeks to promote economic, trade, and business exchange between Puerto Rico and the Dominican Republic to establish an agenda for the future and the island's socioeconomic development.
The Puerto Rican trade mission arrived on Wednesday, 1 December to start the contacts with Dominican business people. Some 20 companies are participating. They seek to identify new business opportunities for Puerto Rico and the Dominican Republic. The Department of Economic Development and Commerce of Puerto Rico (DDEC) organized the trade mission.
The secretary of the DDEC, Manuel Cidre Miranda says that in addition to having a privileged location, business climate and culture and a strong interest in strengthening the economic activity of the Caribbean region, the Dominican Republic represents a first-class trading partner for the products and services of that country.
Thanks to the Dominican Republic-Central America-United States Free Trade Agreement (DR-Cafta), new economic opportunities have been created that have eliminated tariffs, opened markets, facilitated trade and investment, and promoted regional integration, he highlighted.
He stressed the importance of taking advantage of the competitive advantages that both markets have, as reported in Diario Libre.
Puerto Rico has a commercial office in the Dominican Republic that serves as a liaison for those interested in doing business in the Dominican Republic.
Read more in Spanish:
Hoy
Diario Libre
Z101 Digital
El Nuevo Diario

2 December 2021