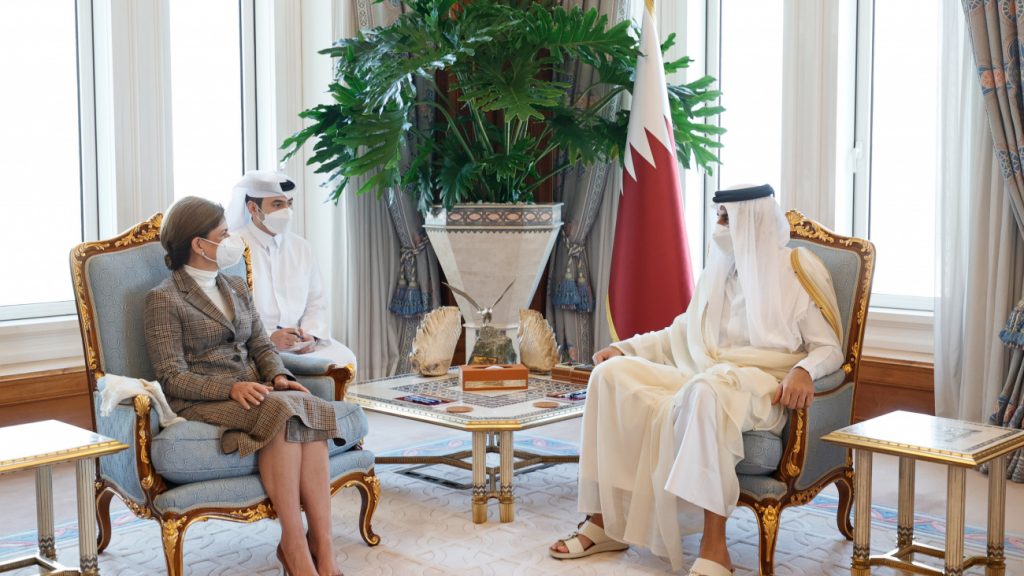 Vice President Raquel Peña met with Emir, His Highness Sheikh Tamim bin Hamad Al Thani to discuss matters of mutual interest during her official visit to Doha, Qatar. The visit was carried out to strengthen bilateral relations between the Dominican Republic and the State of Qatar, the Presidency reports in a press release.
Vice President Peña spoke of cooperation plans between the two countries, which would be of great importance for foreign investment.
Before the meeting, the Vice President had already met with Mansoor bin Ebrahim Al-Mahmoud, Qatar Minister of Industry and Commerce, and with Ali bin Ahmed Al Kuwari, CEO of the Qatar Investment Authority.
Afterwards, Peña was received by Her Excellency Sheikha Al Mayassa in her office, where they discussed art and culture. At the end of the meeting, the Sheikha guided the Vice President on a tour...