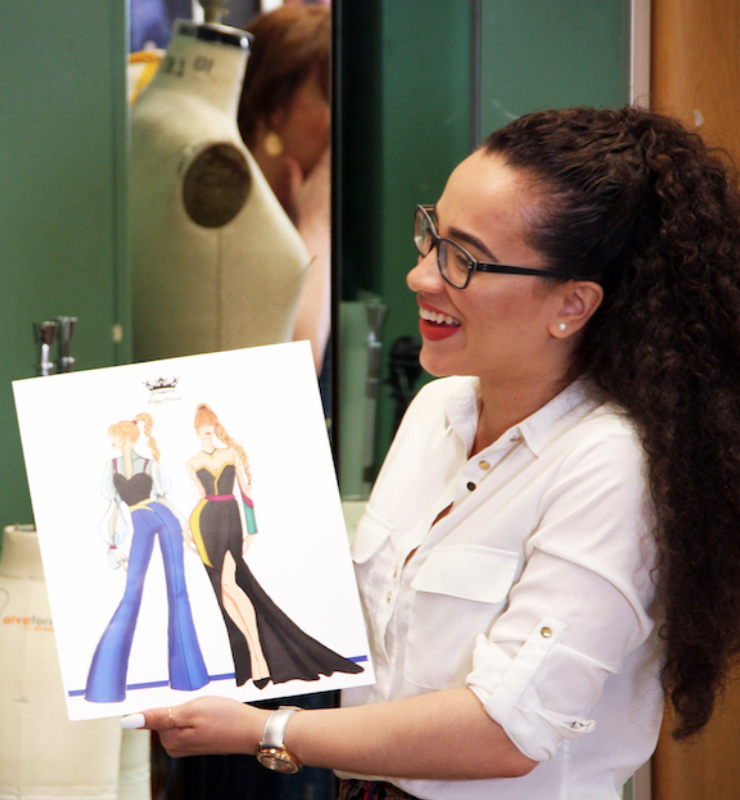 Fashion Institute of Technology (FIT) in New York's fourth-year fashion student Yelayny Placencia is the designer of the contemporary look for Anna, the iconic female character of "Frozen." The design is intended for use in the Disney Broadway show.
Placencia is from the Dominican Republic and was one of ten students from the FIT that were chosen by the fashion school to present sketches to Disney on Broadway with new looks for 10 Disney heroines and characters. Disney on Broadway had asked the FIT to hold a competition among a select group of 100 students and choose the ten best proposals.
The student designers were asked for the new looks for Nala and Rafiki of "The Lion King", Jane of "Tarzan," Elsa and Anna of "Frozen," Jasmine of "Aladdin", Belle of "Beauty and the Beast", Katherine of "Newsies", Ariel of "The Little Mermaid" and Mary Poppins of "Mary Poppins."
The contest is part of the 25th year celebrations of Disney stage productions and the 75th anniversary of the FIT.
Other winners of the contest are Marianna Gonzalez, Eunhye Jo, Ashna Moogi, Yelayny Placencia, Ruby SeoHee Shin, Annette Stone, Paige Walker, Georgianna Wells, Baoqing Yu and Sooyoung Yun.
The Fashion Institute of Technology is just three kilometers from the Broadway theater area.
From 19 September through 6 October 2019, the creations will be on view at the school's Art & Design gallery in the Pomerantz Art and Design Center.
The WWD website reports that attendance of the shows could be up if the designs become a reality. "Chances are the Broadway productions of such shows as "Frozen" and "The Lion King," could get a lift in attendance or perhaps a few more collegiate ticket purchases, as a result of the tie-up," says the website. It explains that local theatergoers and tourists alike had bolstered Broadway show attendance to 14.77 million for the 2018-19 season compared to 13.79 the previous year, citing data from the Broadway League.
Read more:
FITNY
WWD
Listin Diario
26 August 2019