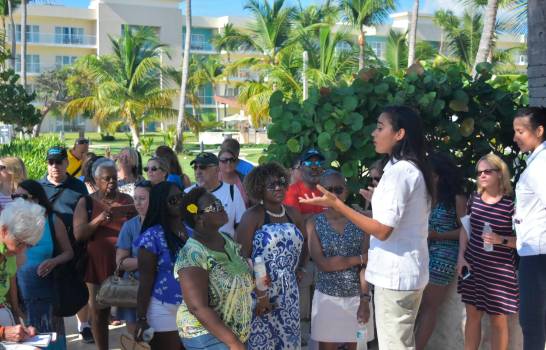 The Ministry of Tourism has launched a new repositioning advertising campaign centered around tourist testimonials, third-party endorsements and brand partnerships. The Ministry explains that "The Real DR" is part of a multi-pronged marketing campaign that invites travelers to experience the Dominican Republic's brand through the unscripted statements, stories and testimonials of actual tourists. The campaign seeks to regain consumers' trust and reinforce the Dominican Republic's reputation as a safe Caribbean destination, says the Ministry. The campaign includes advertising, public relations, social media, celebrity marketing, trade marketing, paid search and search engine marketing.
"As a destination, we have always focused on providing visitors with a world-class experience that makes them want to return," said Magaly Toribio, marketing advisor for the Dominican Republic Ministry of Tourism.
The Dominican Republic received more than 6.5 million tourist arrivals in 2018. The campaign seeks to show why visitors continue to select the Dominican Republic as their go-to destination for more than just the beaches, but a mixture of the divine culture, astounding nature, intriguing history and hospitable people.
"This campaign offers a level of transparency and authenticity like nothing we have ever done before," said Toribio. "We are looking forward to sharing the beauty and culture of our country through the words and first-person experiences of our tourists."
For a look at the campaign check out: Go Dominican Republic. Join the conversation on social media and see first-hand from tourists with the hashtag #TheRealDR.
Read more:
Diario Libre
Globe News Wire
3 December 2019