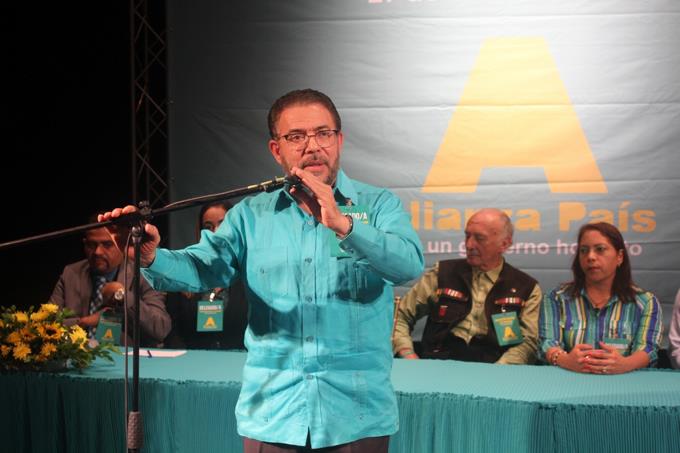 Alianza País (AlPaís) presidential candidate Guillermo Moreno described 2019 as a disastrous year for the country. He says problems in terms of public debt, justice, education, corruption and the electoral process have worsened. He said the electoral year of 2020 is plagued by uncertainty, due to the lack of credibility of the Central Electoral Board (JCE).
In analyzing and taking stock of these issues in 2019, the political candidate called for Dominicans to pray. "That God grant us luck for the coming electoral processes," he said.
"This year the debt reached 50% of the Gross Domestic Product (GDP), due to the continued borrowing by the government," said Moreno.
He described 2019 as disastrous for the independence of the justice system. He said it was the year in which President Danilo Medina consolidated "his judicial power." He recalled it was the year in which the National Council of the Magistracy excluded Judge Miriam Germán from the Supreme Court of Justice, after slanderous persecution by the attorney general due to her independent criteria. He remarked that it also was the year in which Henry Molina, a member of the Central Committee and PLD activist, was elected to preside the Supreme Court of Justice.
In the area of education, Moreno referred to the results of the PISA tests, evidence of the failure of the government to guarantee quality education after seven years of investment of 4% of the GDP.
In terms of the elections, Moreno considered 2019 as the year of lost hope for the JCE. He said the JCE could have put a stop to premature campaigning but did not want to do this nor penalize the use of public resources of the official candidate. Neither did the party comply with requests for an independent audit of the automated voting equipment.
Guillermo Moreno also analyzed the case of Cesar Emilio Peralta (Cesar the Abuser), the United States Kingpin Act designated drug trafficker. He says it is the most significant evidence of the ties between drug trafficking and official sectors.
Read more in Spanish:
Hoy
Z101 Digital
26 December 2019