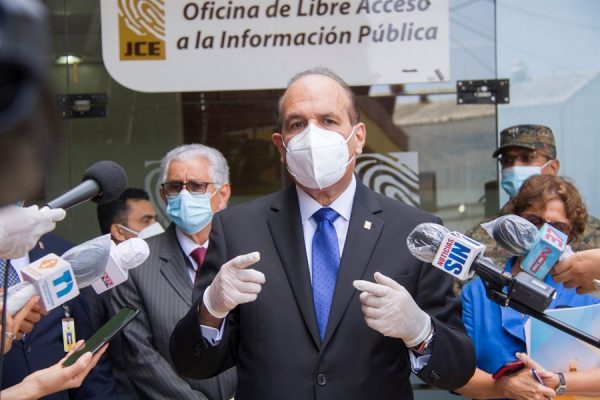 The plenary of the Central Electoral Board announced on Monday, 18 May 2020 that it is giving political parties 24 hours to wrap up proposals for the absentee vote. The parties were told to present their arguments in favor and against in writing.
The JCE has sustained there is no time nor conditions to carry out the vote abroad. Castaños Guzmán said the plenary would wait to have the proposals to reach a decision on the overseas vote. He insists he has not received clearance from foreign government entities regarding the celebration of the vote abroad. Around 600,000 Dominicans are registered to vote. US Representative Adriano Espaillat is backing the Dominican vote abroad. He estimates at 250,000 the Dominicans registered to vote in the New York area.
The opposition party, Modern Revolutionary Party (PRM) is strongly in favor of Dominicans abroad voting in the election. Vice President Margarita Cedeño, who is running mate with ruling Dominican Liberation Party (PLD) presidential candidate Gonzalo Castillo has said in practical terms the conditions for the vote to be held abroad are not there. Likewise, Foreign Minister Miguel Vargas Maldonado has spoken about the fact that there is no condition for Dominicans to vote abroad. Vargas Maldonado's political party, the PRD is a strong ally of the Medina administration.
The JCE has the responsibility to organize the elections abroad, not the political parties. Polls show most of the voters abroad are against the ruling PLD continuing in power. Foreign voters make up around 7% of the total eligible to vote. Altagracia Salazar reports that her sources tell her the representatives of the JCE in New York and Boston have not been answering telephone calls, nor have taken actions to ready the locations where Dominicans would vote. She says the minority parties affiliated with the PLD say that it is impossible to organize the elections abroad.
Read more in Spanish:
N Digital
N Digital
Altagracia Salazar Sin Maquillaje
19 May 2020