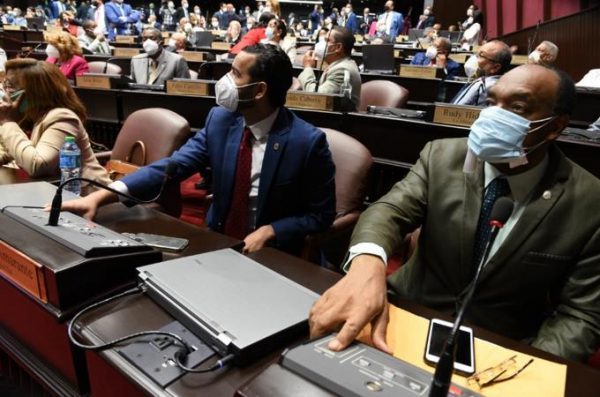 After heated debates, the Chamber of Deputies approved late on Saturday 30 May 2020 a 12-day extension of the National State of Emergency. The extension is less than half of the 25 days requested by President Danilo Medina that was rubber-stamped by the Senate.
The resolution from the Chamber of Deputies will now return to the Senate for approval in this all-too-familiar-scenario.
Once again, the deputies from the opposition parties have issued statements saying that this "is the last time" that they would approve an extension. But they said that the last time, too. Many analysts are opposed to removing the controls over social distancing, masks and curfews, saying that the "curve" of new cases and fatalities has yet to show any downward trend. Other articles in the press late last week indicated that the province of Santo Domingo is now the province with the highest number of fatalities from the novel coronavirus. The National State of Emergency is now until Friday, 12 June.
The opposition parties say the government has used the National State of Emergency to its political advantage and donations to push government party candidates. The curfew has limited the activities of opposition parties. In contrast, the government has unfolded massive aid relief packages under the office of the Vice President Margarita Cedeño, who is running for vice president on the ruling government party ticket.
In a presentation on 30 May 2020, the legal advisor to the President, Flavio Darío Espinal, said the government has said it has met all the requirements established for the National State of Emergency.
Read more in Spanish:
Diario Libre
El Caribe
Listin Diario
Acento
1 June 2020