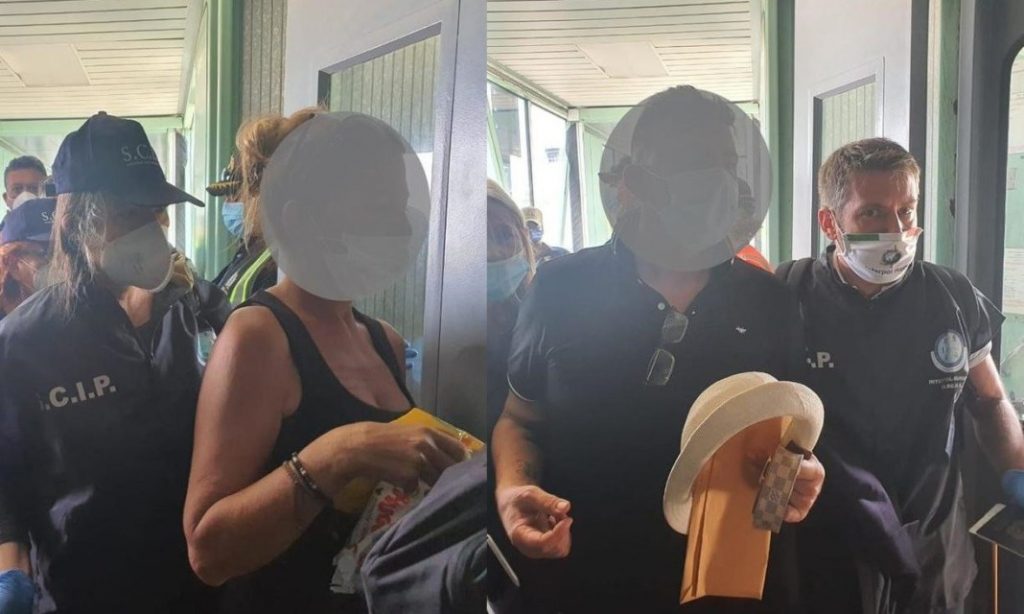 Eight Italians had been hiding from Italian justice in the Dominican Republic. Two weeks after their arrest by Interpol, it was the Italian press that broke the news. In the Dominican Republic, nothing had been reported by the government on the arrests. It is not clear whether the accused have been extradited to Italy.
As reported, Dominican Interpol agents collaborated with the Italian Servizio per la Cooperazione Internazionale di Polizia (Scip) in the arrest of eight described as being members of a powerful Italian mafia, the Clan Contini.
Those arrested are 55-year old Salvatore Vittorio, 64-year old Sergio Cerioni, 67-year old Oliviero Zilio, 43-year old Luca Finocchiaro, 50-year old Luigi Capretto, 52-year old Salvatore Galluccio, 52 years old, 63 year old Alessandro Levi, and 57-year old Teresa Amante reportedly were living in the Dominican Republic for many years, having settled here in their "retirement." The local Police nor Interpol in the Dominican Republic have yet to share with the press any information on the operation.
As reported by Italian media, the former fugitives have convictions that include money laundering, drug trafficking, and fraud, among other crimes and offenses. It seemed that in the Dominican Republic, the foreigners continued with their "shady business." They operated several businesses to serve as fronts to launder the illicit money. Of the group, Luca Finocchiaro operated the Pesca de Oro restaurant on Avenida España in eastern Santo Domingo. He, for example, is accused of being the head of a criminal structure that has trafficked large amounts of cocaine from the Dominican Republic to Italy through airports, allegedly coordinated with Dominican air terminal service personnel.
Several of those captured filed legal proceedings claim that they were being held in an illegal prison for more than a month and were requesting their release.
Read more:
Somos Pueblo
Il Mattino
Prima Brescia
Il Mattino
Il Messaggero
Latina 24 Ore
16 June 2020