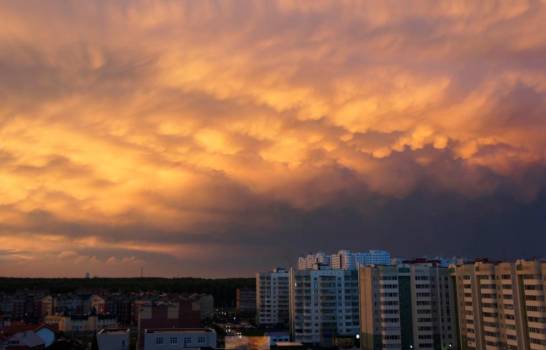 After several days of hazy dust-laden skies, by Wednesday afternoon, those in the Dominican Republic could again see patches of blue in the sky. But the weather experts say more dust is coming our way.
The National Weather Service of the United States says a second wave of Saharan dust has moved off the coast of North Africa and is making its way toward the Caribbean. Meteorologists point out that not all is bad with the Sahara dust. On the positive side, it suppresses hurricane development and the iron in the dust creates spectacular sunsets. On the negative side, the dust causes harmful algae blooms, also due to the same large amounts of iron in the soil. The dust exacerbates allergies and asthma.
Meteorologist Jean Suriel tweeted that the dense clouds of Sahara dust are moving west from Africa and this weekend will be entering the Dominican airspace. The forecast is for the dense cloud of dust to affect Puerto Rico and the Dominican Republic by Friday, 26 June and it would last through Tuesday.
Meanwhile, the good news is that a trough is also in the area bringing welcome rainstorms to the northeast, southern coastline, central mountain range and border provinces.
Read more:
News 965
CNN
AXIOS
Accuweather
Onamet
El Caribe
25 June 2020