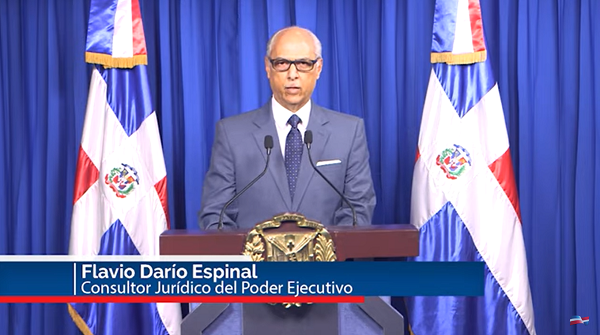 There has not been an official announcement. Nevertheless, legal advisor to the Presidency, Flavio Darío Espinal and Interior & Police Minister José Ramón Fadul have confirmed the government will not be requesting an extension of the National State of Emergency that expires on 30 June 2020. The government had until Thursday, 25 June to request the extension. The 5am to 8pm curfew also expires on 27 June and does not appear that it will be renewed.
As reported in Diario Libre, Fadul said about the state of emergency: "It will not be extended, but the measures mandated by the Ministry of Public Health will continue to be applied." He made the comment when leaving the ruling Dominican Liberation Party (PLD) meeting of the central and political committee members on Thursday, 25 June.
Espinal had responded to an inquiry from Diario Libre.
Gustavo Montalvo, the spokesman for the High Commission for the Prevention of Coronavirus, has not addressed the nation on the reopening of the economy, nor next steps regarding the combatting of Covid-19.
Diario Libre points out that as of the evening of 25 June, the government had not issued a formal statement on the curfew, the National State of Emergency nor the reopening of the economy plan.
Read more in Spanish:
Diario Libre
26 June 2020