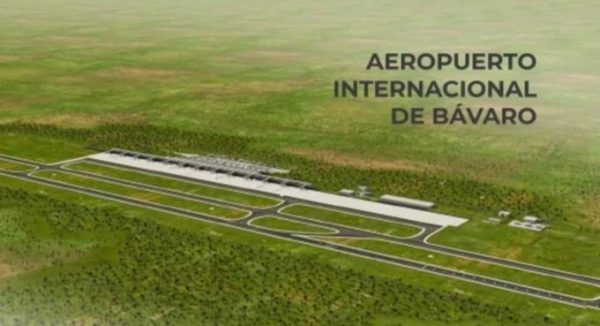 A leaked internal communication indicates the no-objection for the construction of the new International Bavaro Airport was issued based on information provided strictly by the promoters of the project. Luis Leonardo, supervisor of air navigation services for the Dominican Civil Aviation Institute (IDAC) made the observations on the "technical irregularities" in a note addressed to Johann Estrada Pelletier, director of operational surveillance of the IDAC, with a copy to Felix Rosa Martínez, in charge of the Air Transit Management division of the IDAC. Estrada was who signed the no-objection for the airport.
In the document, Leonardo writes that the conclusions for the project's viability are based solely on the information provided by the interested party. He says the technical annexes with details on the changes that would have to be made in the Dominican aviation system to accommodate the new airport, topographical and wind studies were not included. The proposed airport is less than 20 km from the Punta Cana International Airport, the largest in the Caribbean area.
The new Bavaro International Airport is an undertaking by Grupo Abrisa. At one time, its executive, Abraham Hazoury, had the concession for the operation of the Las Americas International Airport. The Bavaro airport would have a 41,000 square meter terminal, a single runway and capacity for 2.5 million passengers in its first phase.
In its coverage on the new airport, Listin Diario reports that the project was fast-tracked for approval. The newspaper says that the Punta Cana International Airport operators have submitted a legal recourse requesting access to the technical report for the authorization of the new airport, but IDAC has not shared this information.
As reported, this would be the second new airport authorized by IDAC. Reports are that IDAC has already issued authorization for the construction of an airport in Nisibón, also in the Punta Cana area. In addition to the Punta Cana International Airport, the La Romana International Airport is located about a half an hour drive to the west.
The announcement of the governmental approval to start of construction of the new large international airport in Punta Cana comes at a time when the outlook for travel is grim. Travel is now at 10-15% of what it was in early 2020. And the forecast is for travel to not return to pre-Covid levels until 2024, says the International Air Transport Association (IATA). Upwards of 6.3 million passengers (arrivals and departures) used the Punta Cana International Airport in 2019.
Read more in Spanish:
Listin Diario
Hoy
El Caribe
IATA
29 July 2020