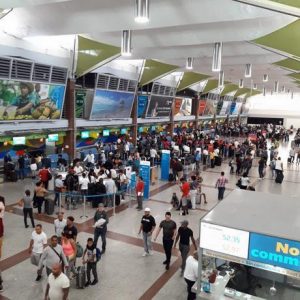 Disembarking passengers are no longer required to submit PCR tests with negative results prior to entering the Dominican Republic. Random quick breath PCR tests will be carried out to diagnose for Covid-19. The new Israeli technology makes it possible to test for disease and have results almost immediately. The measure (AIC-06/2020) is to facilitate the passenger entry procedures, keeping to the health protocol.
The IDAC also explained that departing passengers do not need to have recent PCR test results for travel to the United States. They are only required to have these tests when traveling to Puerto Rico from the Dominican Republic.
The new breathalyzer tests are part of the Responsible Tourism Plan announced last month by President Luis Abinader and is part of a set of initiatives to ensure the country is a safe tourist destination. The one-minute coronavirus breath test is being used in many airports around the world. It uses frequency to detect the virus. The hand-held device contains a chip with densely packed sensors that capture tiny particles from the breath, including any viruses. Its accuracy is at over 90%. Those who test positive need to take a second PCR test that uses the conventional methods requiring throat or nose swabs.
9 September 2020