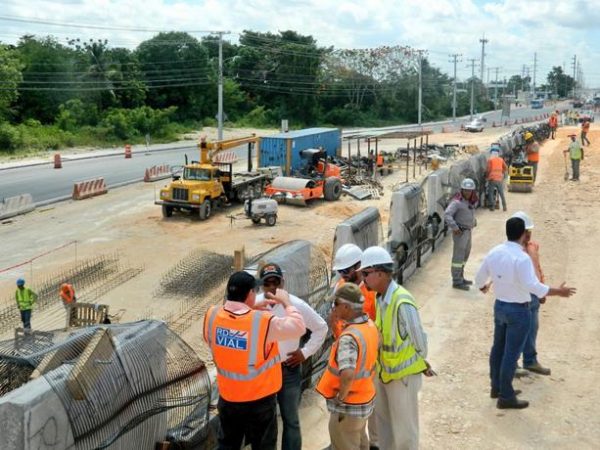 The Brazilian construction firm Odebrecht audit is making headlines. The media has been covering the dissident vote in the Chamber of Accounts regarding the conclusions on the audits' findings to 11 public works.
One of five members of the Chamber of Accounts, Margarita Melenciano Corporan recommended annulling the audits on grounds that these did not acknowledge technical and legal dispositions violated by the Ministry of Public Works for 11 Odebrecht projects carried out from 2002 to 2014. The projects span the governments of former Presidents Hipólito Mejía, Leonel Fernández and Danilo Medina.
The Chamber of Accounts president had announced the audits were completed and would be made public at the end of this September 2020. Melenciano Corporan also issued her dissenting opinion because she says several amendments to the works violated Procurement Law 340-06, exceeding by more than 25% the amounts initially contracted.
"Consequently, the report should not be approved, because, contrary to what was presented by the auditors of the Chamber of Accounts, in the contracting of the works under investigation, violations of the legal order are observed that compromise the responsibility of the administrative authorities responsible for the internal control of the Ministry of Public Works," states the dissident opinion.
This vote, nevertheless, was rejected by Hugo Francisco Álvarez Pérez, president of the Chamber of Accounts; Pedro Ortiz Hernández, vice president; Carlos Noé Tejada Díaz, secretary of the plenary session and Félix Álvarez Rivera, member. These four did not accept the petition to dismiss the audits of the 11 works carried out by Odebrecht from 7 March 2002 to 14 April 2014.
Among the works covered by the auditors are the Casabito Road, Duarte Corridor I, Coral Highway, La Romana Ring Road, El Rio-Jarabacoa Road, Cibao-Sur Road, Bávaro-Miches Road, Duarte Corridor II, Ecovía de Santiago, Boulevard Turístico del Este and San Pedro de Macorís Ring Road.
Read more in Spanish:
Listin Diario
10 September 2020