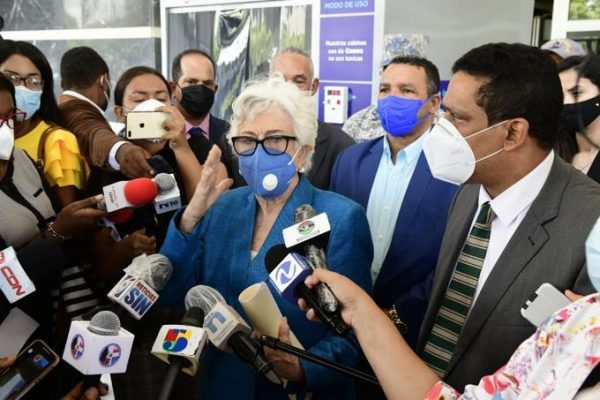 Former Vice President Milagros Ortiz Bosch, who heads the Ethics Agency at the Presidency, and the Procurement Agency director, Carlos Pimentel were at the Attorney General Office on Thursday, 10 September to deposit the first documented case of corruption on behalf of the Abinader administration. It is the RD$11.5 billion asphalt contract signed by former Public Works Minister Gonzalo Castillo. Castillo was the presidential candidate for the Dominican Liberation Party (PLD).
For weeks, details of the asphalt purchase case aired on TV and radio talk shows. TV journalist Marino Zapete lost his TV show for presenting evidence related to the case. He was sued for defamation when showing evidence that a sister of Attorney General Jean Alain Rodríguez had signed off the contracting, representing the beneficiary company.
Investigative reporter Alicia Ortega extensively looked into the case for her El Informe TV show on Channel 9.
Pimentel of the Procurement Agency told the press that the case merited the public ministry's intervention because it was a flagrant violation of all procedures. The contracting skipped normal procedures on grounds of a state of exception when there was no emergency whatsoever in the country at the time. "All procedures were violated in an Olympian manner," said Pimentel. He said there are indications of ties between provider and contractor. He says there are clear criminal implications, but that his office had investigated as far as it could go. It is now up to the prosecutors at the Attorney General Office, he explained.
Pimentel highlighted government entities are now acting in a coordinated way to fight corruption.
The PLD party position has been that the government officers should desist from accusations on alleged irregularities and instead bring the evidence to be heard in court.
Read more:
DR1 News
DR1 News
Listin Diario
M
Somos Pueblo
Hoy
Acento
10 September 2020