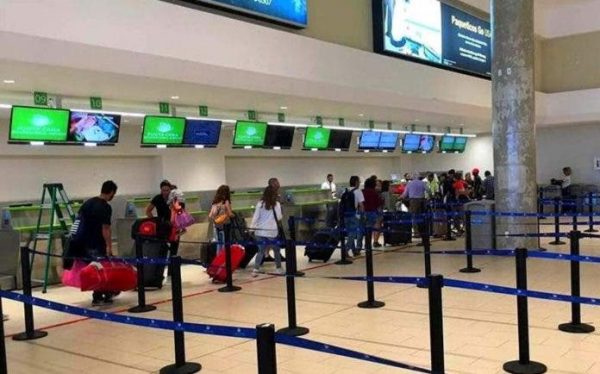 Tourism Minister David Collado toured the Las Americas, La Romana and Punta Cana international airports on Tuesday, 15 September 2020 for a final review of the protocols for start of the travel insurance plan sponsored by the Dominican government.
On 16 September, the Abinader government kicks off the Responsible Tourism Plan that provides travel insurance to tourists that book stays at hotels and resorts.
During the Covid-19 press conference held on Tuesday, 15 September, Public Health Minister Plutarco Arias explained that tourist arrivals would be subject to temperature tests upon arrivals and clinical observation. The travelers would be randomly tested. He said that those that test positive would be subject to a PCR test. He said isolation for these tourists would be "automatic." He said the airports have special vehicles for the transfer of the tourists that test positive upon arrival. He explained that hotels are required to set aside an isolation area where guests that test positive can recover. He said the hotels also have medical units for providing immediate support to the tourists.
Dr. Arias says that as part of the new protocols for the tourism industry, the response capacity has been improved. He said destination hospitals are ready to attend to patients with quality and warmth.
Dr. Arias says that the spread of Covid-19 is not high in beach areas. He said the resorts have their own protocol to keep tourists safe.
Follow the story on:
Ministry of Public Health
15 September 2020