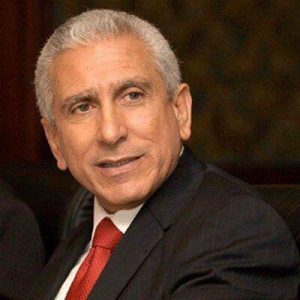 Modern Revolutionary Party (PRM) high-ranking member Emmanuel Esquea argues that the Social Compensation Fund (the little barrel) violates Article 140 of the Constitution. Esquea says that the article states that no government institution shall establish benefits for its incumbents, except for a subsequent period.
Esquea brings up the popular Dominican saying, "one thing is with the violin and another with the guitar." The saying explains that when one is in the opposition, the proposition is bad, but it is good when one is a senator.
The PRM in the opposition strongly opposed "the little barrel." This is the slush fund that grants senators up to RD$1 million a month in discretionary income supposedly to be used to help their constituents.
Esquea has recommended the PRM now take advantage of its majority in Congress to eliminate the perk. "The little barrel was imposed by the Dominican Liberation Party (PLD) when it was the Senate majority. But now that the PLD is not a majority, why don't we remove it? We are lowering flags," the political leader wrote in his Twitter account.
The president of the Senate, Eduardo Estrella (DxC-Santiago), and Antonio Taveras Guzman (PRM-Santo Domingo) have formally resigned from the fund. Taveras says the fund has nothing to do with his legislative duties.
Faride Raful (PRM-National District) says she has not benefited from the fund, but she has not formally resigned as she had committed to do.
The senator for Pedernales, Dionis Sanchez (FP-Pedernales) and Franklin Romero (PRM-Duarte) have gone on record saying they will not renounce this income. They say it helps them to solve the problems of their communities. The senators are not accountable for how they use the extra RD$1 million they receive every month.
Read more in Spanish:
Listin Diario

Listin Diario

N Digital

14 October 2020