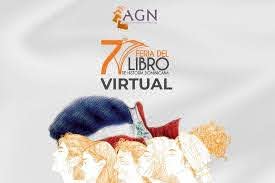 This year the National Archives is hosting conferences and talks online to celebrate the 7th Dominican History Book Fair. It will take place from Monday, 16 November through Friday, 20 November 2020.
The event is dedicated to Dominican women historians. Historians Mu-Kien (Adriana) Sang Ben, Carmen Duran and Lusitania Martinez are the women honored this year.
The event includes three workshops, 12 conferences, three panels, 11 talks, and artistic presentations, documentaries, short films and movies.
Ten new history books will be released during the week, including one on the victims of the Trujillo dictatorship (1930—1961), written by the director of the National Archives, Roberto Cassa.
Follow the story at:
National Archives

National Archives on Facebook

Diario Libre
15 November 2020