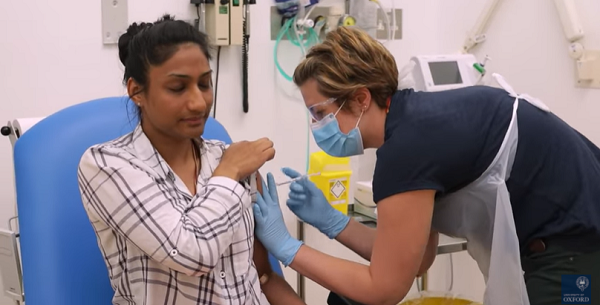 A story in Hoy by medical reporter Altagracia Ortiz reveals that almost 70% of Dominicans would seek the Covid-19 vaccine once it becomes available next year. The Dominican government has contracted for 10 million doses (two doses per person) with the University of Oxford/Astra Zeneca vaccine.
The Dominican Vaccinology Society (SDV) and the Yunen Group carried out the survey 1-4 October 2020 to determine the local perception and willingness to be vaccinated. The findings are that 68% of the Dominican population is willing to receive the Covid-19 vaccine. A random national sample of 12,000 adults was contacted via instant messaging for the survey.
Only 29% of the respondents said they would not get a Covid-19 vaccine and 3% had no opinion, according to the results of the survey that was completed in November and has just been released.
Likewise, 22% of the people polled said they fall in the 65+ years or high risk population with hypertension, diabetes, cancer, pregnancy or respiratory conditions.
The Yunén Group explains the survey was carried out to evaluate the degree of intention to vaccinate against Covid-19 in a representative sample of the population that is affiliated with the Yunen Group or the Society of Vaccinology.
The president of the SDV, Dr. José Brea del Castillo said the results are positive. He said it reveals the population is open to getting vaccinated as a way to stop the spread of the disease.
Something important to emphasize is that in this survey practically two thirds of the population accepts the vaccination, says Dr. Brea. He says this favorably compares to the vaccine attitudes in other countries, such as the United States, where half of the population says they would get vaccinated. In Argentina, surveys reveal vaccine acceptance is between 40 and 50%."
Dr. Brea says the vaccination will not solve the pandemic in a short time, but it is the most important tool to fight the disease. He said the vaccine will impact the demand for consultations, medication use, hospitalizations, severity and deaths.
Read more in Spanish:
Hoy
Acento
16 November 2020