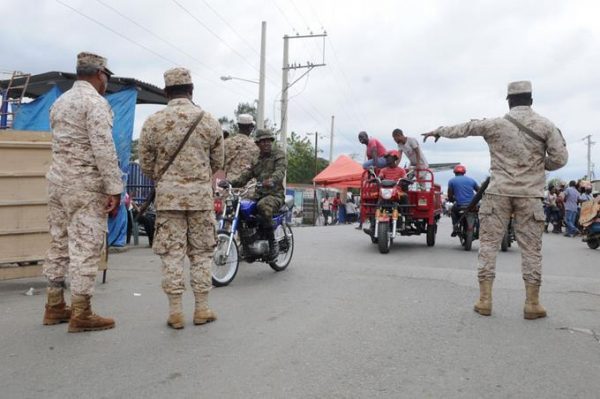 Following the actions taken by the Jovenel Moise government to quell the insurgence against his government, the situation on the Dominican Republic border and Haiti has returned to one of "calm," as reported.
Meanwhile the Organization of American States (OAS) announces it is backing that President Jovenel Moise complete his government in 2022. Moise has announced elections for September 2021.
Earlier in the year, the Dominican government had backed President Jovenel Moise's plans to celebrate the elections in September and that he will leave government in 2022.
The Ministry of Defense has announced reinforcing of troops and equipment on the border with Haiti as the political crisis in that nation has worsened.
Read more in Spanish:
Listin Diario

Listin Diario
Listin Diario
10 February 2021