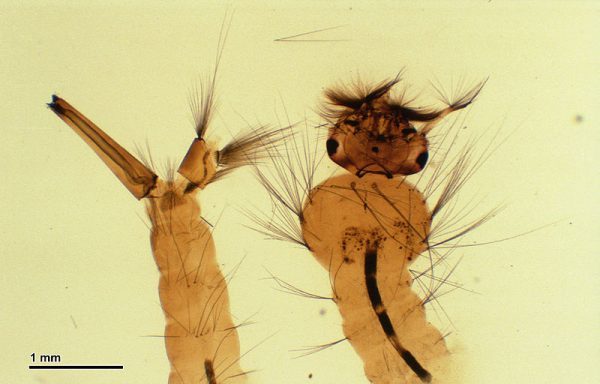 Unlike others, the Aedes vittatus mosquito is capable of carrying nearly all of the most dangerous mosquito-borne diseases, except for malaria. It is found in Cuba and now local scientists have detected it in the DR.
A report in BBC explains that the Aedes vittatus is endemic to the Indian subcontinent and had never been seen in the western hemisphere until now. The mosquito is a proven vector of chikungunya, Zika, dengue, yellow fever viruses and many other diseases, say scientists.
There is speculation the first specimens could have traveled here as eggs on a shipping container or possibly aircraft. The BBC report explains that the species' likely proliferation across the Caribbean and the southern US will be equally manmade: climate change is shortening North American winters, allowing mosquitoes to breed many more times in a single season and thus spread viruses further afield.
Local scientists speculate it could have arrived inside tires imported from Asia. The BBC report says that the make up of the Aedes vittatus found in the DR is similar to those in Southeast Asia.
Yvonne-Marie Linton, research director of the Walter Reed Biosystematics Unit and curator of nearly 2 million specimens in the Smithsonian Institution's US National Mosquito Collection, told BBC: "If it's in the Dominican Republic, it's definitely in Haiti." "We're assuming Jamaica, Puerto Rico, and it could be already in Florida," as well as Texas, Alabama, Louisiana and Mississippi.
Pedro M Alarcon-Elbal, expert in tropical diseases transmitted by mosquitos at the Tropical Medicine and Global Health Center of the National Iberoamerican University (UNIBE) in Santo Domingo, says the mosquito was first discovered in October 2019 in Jarabacoa, La Vega province. He said the team was carrying out routine research when the discovery was made, as reported in Diario Libre.
Read more in Spanish:
Diario Libre
BBC
19 February 2021