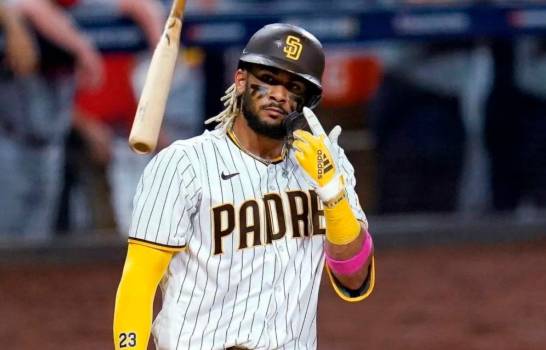 The San Diego Padres have signed Fernando Tatis Jr. to a 14-year, 340 million dollar contract. This is the seventh US$300+ million contract signed by a baseball player. It is also one of the very highest, and places Tatis with the likes of Mike Trout, Manny Machado, Mookie Betts, Bryce Harper and Giancarlo Stanton.
Fernando Tatis Jr was born to a wealthy baseball family. His father played many years with the St. Louis Cardinals where he left his mark by hitting two bases loaded home runs in the same inning. Tatis Jr has only spent two years in the big leagues. He has also played winter ball in the Dominican Republic with the Estrellas Orientales, where his father was manager.
However, there is a "but," Diario Libre reports. It seems that when Tatis Jr. was in AA baseball with the Padres, he took a loan from a business run by Michael Schwimer in Las Vegas. Schwimer loans money to promising baseball prospects for a percentage of their future big league contracts. In this case, Tatis Jr. took a loan to be able to hire a personal trainer and relocate. It would cost him. The loan of US$800,000 (the most Schwimer has ever lent), translates into around US$34,000,000 for the lender! The 4,150% profit is way better than Apple or Bitcoin can deliver.
Although the exact sum lent to Tatis Jr. is not public knowledge, what is known is that Schwimer could well earn 10% of the new contract. And that is not all. Tatis will have to pay Uncle Sam 37% of his income, and, if he lives in California for more than 182 days, he will have to pay the state of California an additional 13.3% state tax. He also has to pay 5% to his agent, plus various taxes for money earned while residing in other places during the baseball season. When all is done, the "poor" baseball player with have to live on just US$114 million until 2034.
Read more in Spanish:
Diario Libre
Diario Libre
21 February 2021