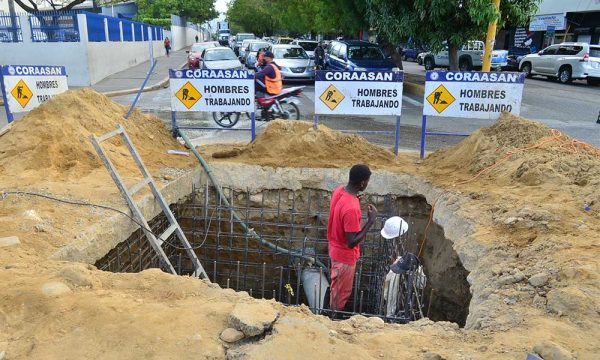 The aging water pipeline system for the Dominican Republic's second largest city, Santiago de los Caballeros, is literally crumbling away. The recent announcement by the director of the Santiago Water and Sewer Corporation (Coraasan), reflects this reality. He told reporters from the El Caribe newspaper that the city was facing a 40 million gallon deficit, not because there was no water, but rather because the system is decrepit affecting the water supply to customers.
The last, really complete overhaul of the system was probably back in the 70s when the Italian firm Italconsult updated the city's water supply system. This update was to last for 20-25 years. It has been at least 25 years since the expiration date for that renovation.
Andres Burgos, the beleaguered director of Coraasan, told El Caribe reporters that refurbishing is currently going on at Santiago's water treatment plants. These add 25 million gallons per day to the city supply. The new aqueduct in Cienfuegos is still being finished, even though it was "inaugurated" by the former administration. The Noriega water supply system, which could provide one cubic meter per second, is being repaired and is undergoing a thorough refurbishing. If, and when the Noriega system enters service, the deficit wlll be greatly reduced. Currently, areas to the north and east (as far as Tamboril) are going days and days without any water in the pipes.
Read more in Spanish:
El Caribe
21 February 2021