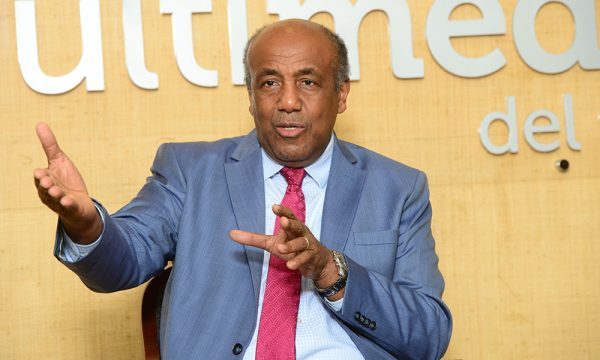 Energy and Mines Minister Antonio Almonte favors that the Economic and Social Council (CES), now with new membership, convene a new round of discussions to debate the 14 points where there have been disagreements in the recently signed Electricity Pact. Almonte says the meetings would be a way to "strengthen with new proposals the way the country needs to move forward to reform the electricity sector." Almonte spoke when interviewed on El Dia TV morning talk show.
When interviewer Carolina Santana asked about the complaint of the CES's social sector that its representatives were not invited to the signing of the Electricity Pact, Almonte expressed that this document contains the summary of the discussions of all the sectors that during three years participated in the debates. He said the parties had already agreed on 212 points for the Electricity Pact.
"It was not that there was no representation of the social sector, nor that they did not vote, nor that they did not propose, nor that there are no good proposals that are representative of the social sector, but that they have other objections as to when the pact should be signed and under what conditions," he said.
He affirmed that the points agreed upon in the signature are the result of the debates and votes of all those who participated in the pact, including the representatives of the social sector.
He denied that the Electricity Pact is a pact between the government and the business sector.
Almonte said the Modern Revolutionary Party (PRM) did not sign the pact before because of what was missing. He said many of those matters are already being implemented by the government.
Read more in Spanish:
El Caribe
4 March 2021