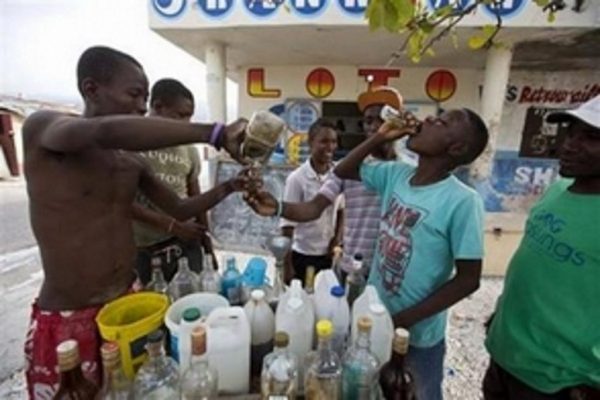 The Ministry of Public Health reports 16 deaths due to intoxication by adulterated alcoholic beverages over the Easter holidays. The "death cocktail" was a drink shared among friends and family in the Camino de Engombe sector in Santo Domingo West. The drink cost RD$125 each and intoxicated 20 people in the community. The victims were adults of all ages. Relatives told El Caribe that a neighbor had purchased the bottle of the adultered beverage to share with his friends and relatives. It was served as a frozen drink. The victims began to experience belly pain, vomiting, difficulty in breathing and convulsions.
The mother of one deceased Ariel Montero, Francia Otaño, told El Caribe: "They should stop selling that stuff. Too many people have died. It must be the poison they put in that drink, because how can people die from drinking two drinks," Otaño said. Montero had two young children.
In 2020, the Ministry of Public Health reported 227 persons died of adulterated alcoholic beverages. 369 serious cases were treated.
Public Health reported that during the Easter holiday 16 people died and 25 others were intoxicated. Among the sectors where intoxications due to "cleren" ingestion were reported are: Engombe, other cases occurred in Los Girasoles in the National District, Cristo Rey, Brisas del Este and Pantoja. The authorities confirmed four people's death after allegedly drinking adulterated alcohol in an event that occurred in the municipality of Villa Bisonó (Navarrete). Among the victims were Dominicans Julio Vargas, Fernando Diaz, a third person identified as Jochy, and Francisco Francoise of Haitian nationality.
Read more in Spanish:
El Caribe

N Digital

6 April 2021