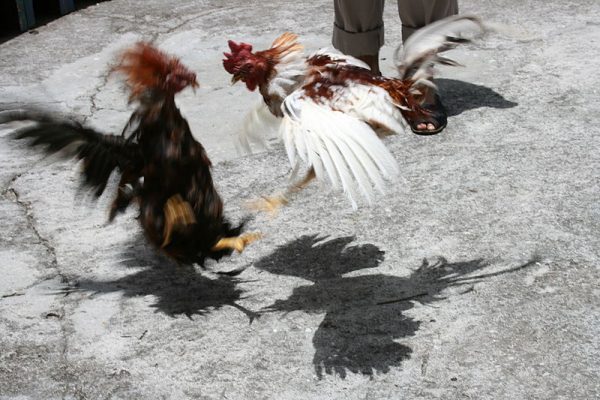 The Monte Cristi prosecutor's family got off the hook fast after being arrested for participating in a clandestine cockfight. Acento has received reports that Monte Cristi prosecutor Ibelca Castillo promptly released her former husband, and two of her sons and others close to her when these were caught red-handed participating in a clandestine cockfighting match. The arrests were made around 5pm on the road to Mi Popa beach when a police contingent and several prosecutors raided the cockfight arresting around 53 persons.
According to the source, prosecutor Ibelca Castillo then landed on the police station and imposed her authority to get her sons and former husband José Alexis Ureña out of jail. Her former husband is the property registrar for the province.
As reported in Acento, Castillo left with her people by the back door of the police station. Yet, the people in the town complained that the acting prosecutor, Joanna Herrera would not agree to free the others that were arrested for the same reason.
Recently Monte Cristi was in the media when the governor of the northwesternmost province announced that soon the members of the ruling Modern Revolutionary Party (PRM) would be fully enjoying the spoils of power. When Monte Cristi governor Nelsy Milagroz Cruz was reprimanded by Ethics Director Milagros Ortiz Bosch, the mother of the governor defended her daughter saying she could care less if her daughter was fired. And then she called the former Vice President "an old woman in flip flops." The woman is also the mother of MLB Nelson Cruz.
Read more in Spanish:
Acento
5 April 2021