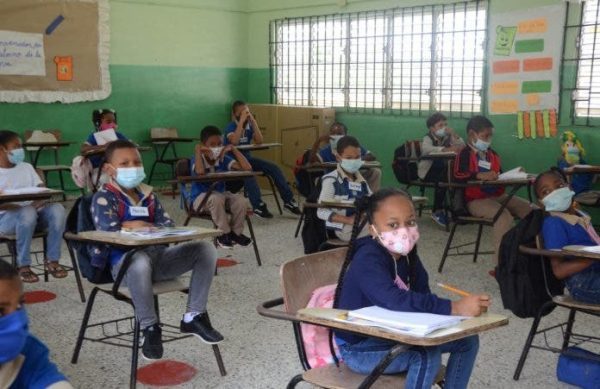 The Ministry of Public Health has only approved the reopening of 20% of public schools in the 48 municipalities where public schools are cleared to reopen.
The Dominican Association of Teachers (ADP) reports that most of the public schools are not prepared to reopen for need of repairs or that the school teachers have not received the second dose of the Covid-19 vaccine.
The Ministry of Education had announced that schools in districts where the positivity rate of Covid-19 was 5% or less and that were ready could reopen as of 6 April for some in-person learning with the authorization of parents and the green light of the Ministry of Public Health.
The vice-president of the union, Juan Núñez, said that the ADP teachers would only return to give classes where the physical structures had been prepared for the return to classes.
"We put as a condition that water service be installed in the schools, that the bathrooms be in good condition and other requirements that can guarantee the maintenance of hygiene," said the union leader.
He detailed that in the municipality of Villa Hermosa, in La Romana, out of 26 schools, 12 decided not to accept semi-presential education because they are in bad conditions. Also, in the municipality of Guananico in the province of Puerto Plata, three schools decided not to receive students because they were not repaired.
Read more in Spanish:
Hoy
12 April 2021