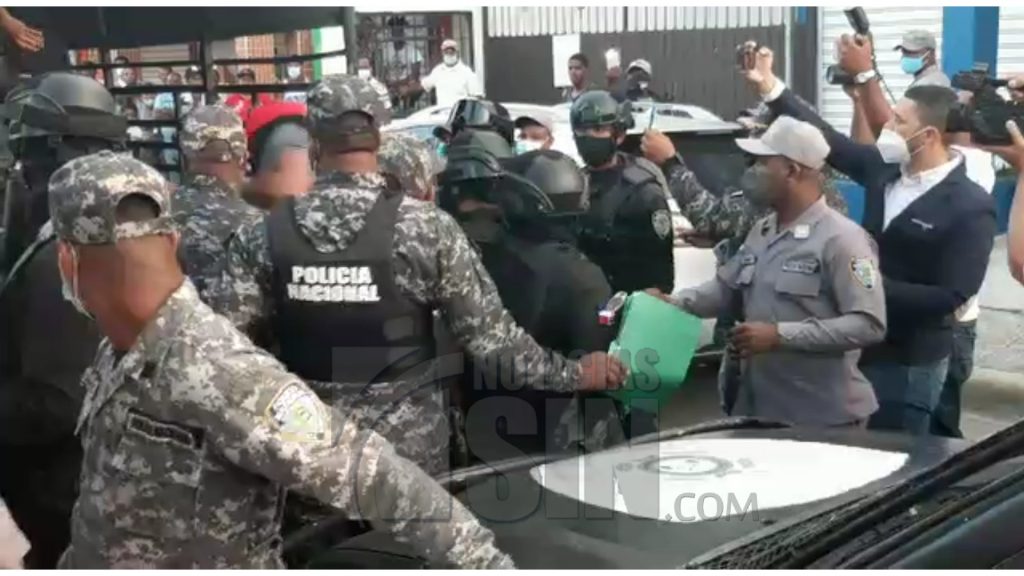 Everyone coincides it was a case of mistaken identity. Police director Edward Sanchez has admitted the patrol acted in violation of all protocols of the Police. Yet where there is no coinciding is in the statements made by each of the patrol members.
Journalists Edith Febles and Alicia Ortega report that the patrol agents contradict themselves in the versions they told police investigators on killing 37-year old Joel Diaz and 32-year old Eliza Muñoz on Tuesday, 30 March 2021 when these were parked in a Kia vehicle in a police road stop in Villa Altagracia.
The Police says the killings were a case of mistaken identity and violation of all police protocols. The Police director Edward Sánchez has said the police were on the trail of a robbery of a pasola (small motorcycle) and that it was a case of mistaken identity.
While both Diaz and his wife Muñoz died of bullet wounds, two others in the same Kia vehicle survived and have given testimony to what happened that is different from the explanations by the police patrols. Edith Febles says the testimony by the patrol agents does not coincide with each other nor with what the witnesses say nor the videos on the happening.
For her "La Cosa Como Es" YouTube channel program, Febles, presented the highlights of the statements by the men to the police investigators.
Febles is critical of the Villa Altagracia Police station commander, Cesar Mariñez who the Police has left out of the incriminations. She advanced that what is known is that the Police has only recommended that he be retired. He is not included in the case of those accused even when a M16 rifle used in killing the pastors was assigned to him. The patrol also used a Uzi.
Febles says that during the probe, the police patrol agents gave three contradictory versions of what happened.
Febles reports that on 26 September 2013, Cesar Mariñez was assigned the M16 rifle that would be used in the killing of the pastors. In 2012, he had been removed from the National Drug Control Agency (DNCD) accused of keeping drugs of those seized during drug operations he commanded. He was never charged. Instead, he was promoted within the Police ranks.
Of the six police accused, only the driver is said to not have fired shots on the Kia killing the two pastors.
Muckracking journalist Alicia Ortega also presented details on the testimony of the arrested policemen and videos showing what happened. In her Monday, 12 April 2021 investigative report, she interviews a former policeman who says that police reform needs to be from the top to the bottom for a difference to be made.
Follow the story in Spanish:
La Cosa como Es – Edith Febles
Diario Libre
Hoy
Alicia Ortega on police corruption
Alicia Ortega and the contradictions in accused police agents testimony
12 April 2021