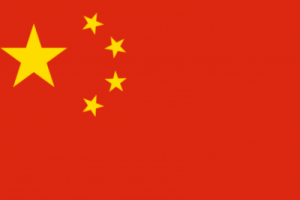 The deadline for the tender the Dominican Institute of Telecommunications (Indotel) has called to choose the 5G supplier to the Dominican Republic is in May 2021.
In 2020, the Dominican Republic became the first Caribbean country to practically blacklist Huawei's 5G technology in response to siding with the United States in the technological competition between the US and China.
Now, Covid-19 vaccine diplomacy has opened new doors to China that sent a first million doses of Sinovac vaccines, enabling the Dominican Republic to advance on vaccinating population segments most at risk (medical works and those 70+). A second batch of around 1 million vaccines has been announced, but reports are that China has not issued the export permit, yet.
Despite the blacklist in 2020, China is now carrying out intense lobbying efforts. Recently, China's government invited a team from the Listin Diario newspaper, led by newspaper director Miguel Franjul, to learn all about the technology in China.
An April 2021 10-page report by the US think tank Center for Strategic & International Studies (CSIS) makes the point that in other Caribbean region countries, the Huawei's 5G technology has provided connectivity to many isolated areas. The report points out that expanding beyond mobile service, Huawei has made inroads through its "smart cities" platform that integrates artificial intelligence (AI) into urban logistics, a technology that has particularly gained ground in Suriname and Guyana.
CSIS makes the point: "More recently, China has begun using the Covid-19 response to engage the region through mask and vaccine diplomacy. In July 2020, China offered a US$1 billion loan to Latin America and the Caribbean to buy its Sinovac vaccine and has quickly become a primary source of inoculations amid the relative US absence.
A national debate is ongoing after the Dominican Medical Association president, Dr. Waldo Ariel Suero suggested a third dose of a different vaccine be applied to those who have received the Chinese Sinovac vaccine. He argues the vaccine is less effective.
Meanwhile, Public Health Minister Daniel Rivera says that the Sinovac vaccines are on the way.
Read more:
Listin Diario
Indotel
CSIS April 2021 report
N Digital
13 April 2021