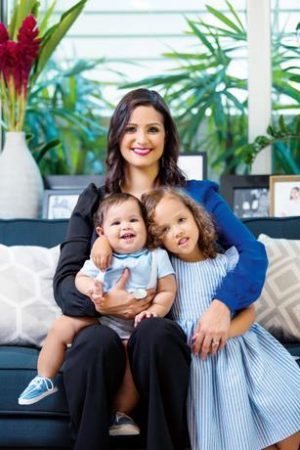 The family is showing mild symptoms, but Covid-19 caught up with the leading news presenter. Lora is the daughter of TV journalist Huchi Lora, who coincidentally this Monday, 12 April 2021, had returned to in-person presenting the news on the El Dia morning news show. He has completed his two doses of the vaccine. Lora has two children.
Lora is the co-host of the popular "Esta Noche con Mariasela" evening TV show on Colorvision. She is also co-host with her cousin, Patricia Solano on the 1-2pm radio news talk show, "La Cuestion."
Lora says her two children are asymptomatic and she has mild symptoms. Mariasela Alvarez, the presenter of "Esta Noche con Marisela" recently has recovered from a light bout of Covid-19. Another host of the show, Camila García was sent home to await the news whether she, too, had caught the virus.
Read more in Spanish:
Hoy

15 April 2021