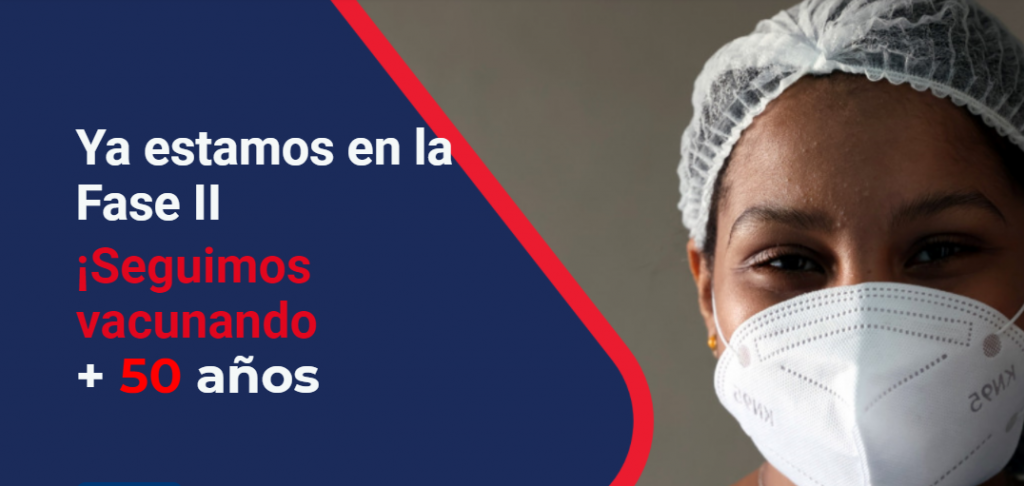 Vice President Raquel Peña announced that vaccinations are available for all legal residents with ID cards over 50 as of Monday, 3 May and through 10 May 2021. It is expected that by 10 May all or most of those persons over 50 would be vaccinated, says Peña who is the chair of the Abinader administration Health Cabinet. The announcement marks the start of Phase II of the National Vaccination Plan.
The government is also maintaining the "I'll take you" Program. This program will provide vaccination for anyone, no matter their age, that serves as an attendant to an elderly person 75 or over who needs to be vaccinated.
In April, the government expanded Phase I to include those over 60+, those working in the tourism industry (including restaurants), passenger transporters and journalists of all ages.
Currently, the DR has vaccinated about 10% of its over 18 years old population.
The government is using a batch of half a million Sinovac/Coronavac vaccines that arrived in April from China.
Public Health Minister Daniel Rivera was vaccinated over the weekend. He would have been scheduled to get vaccinated in February 2021 with the first group of health care workers, but postponed his getting vaccinated because he had caught Covid-19 in March 2020.
Read more in Spanish:
Listin Diario

3 May 2021