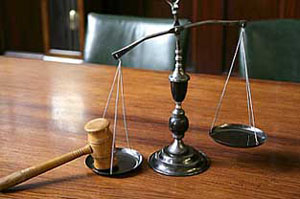 For years under the Dominican Liberation Party (PLD) governments of Leonel Fernandez and Danilo Medina, a bill that would give the government the right to confiscate assets acquired through illicit operations stagnated in the National Congress. The latest bill eventually expired. The present penalties for corruption in government are relatively light and traditionally drug capos have been able to serve relatively short sentences and keep most of their illicitly-obtained assets. Meanwhile, so far the penalizing of a government official for corruption is a rare occurrence.
With the change in the majority party in Congress, the senator for the province of Santo Domingo, Antonio Taveras Guzmán (PRM-Santo Domingo) has presented a new extinction of domain bill. "El Espia" column in Diario Libre on 3 May 2021 says that San Juan de la Maguana senator Felix Bautista worked on the draft to submit the bill again, but Taveras was first to introduce the bill. Transparency International has regarded Bautista as one of the most corrupt government officials in the world.
Meanwhile, the US government recently signed an agreement with the Abinader administration for assistance in drafting and implementing the National Extinction of Domain Bill.
The bill's passing is essential so that the judiciary can order the seizing of assets of corrupt government officials and drug traffickers.
It is recently known that former leading drug capo, Cesar Emilio Peralta, arrested in Colombia, has reached a plea bargain with the US government that had requested his extradition to the United States. Peralta operated freely in the Dominican Republic for years.
3 May 2021