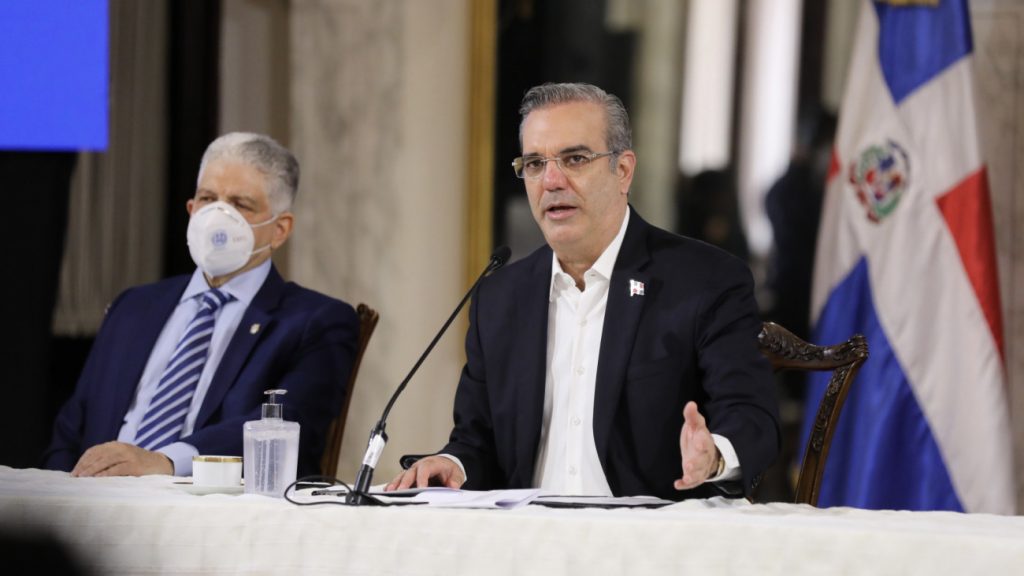 President Luis Abinader announced the relaunching of the National Jobs Committee from the platform of the Presidential Palace on 3 May 2021. He proposed a national dialogue with productive sectors to create at least 600,000 jobs by 2024. He is entrusting the Ministry of Labor, Ministry of Industry & Commerce, and Ministry of Economy to design and implement the public policies on employment. He is asking to integrate business and labor sectors.
Likewise, in his speech, the President reiterated his commitment to the productive and employment-generating sectors of the country to move forward together towards the full recovery and the reorganization of the economy.
"The growth of the Dominican Republic depends on the efforts of everyone; on the involvement of all the productive sectors and the public administration as a whole," said Abinader.
President Abinader announced that comprehensive consultations will be held with all the country's productive sectors, labor unions, academia, community organizations, in other words, with all the national socioeconomic actors, as well as with the corresponding multilateral organizations. The purpose of these consultations will be to gather information about the initiatives underway and will be carried out in all regions of the country.
For his part, Labor Minister Luis Miguel de Camps, said that they will not only create more jobs, but will also generate the conditions, as well as the legal and regulatory framework necessary for these jobs to represent a significant improvement in the quality of life of Dominicans.
The event, held in the Salón Las Cariátides of the Presidential Palace and was attended by the presidents of the Senate, Eduardo Estrella; of the Chamber of Deputies, Alfredo Pacheco, and of the National Council of Private Business (CONEP), Pedro Brache.
Also present were ministers of Industry & Commerce, Víctor (Ito) Bisonó; of Economy, Miguel Ceara Hatton; and the director of the National Institute of Technical Professional Training (Infotep), Rafael Santos Badia.
Also, Rafael -Pepe- Abreu, president of the National Confederation of Trade Union Unity (CNUS); Gabriel del Río Doñé, president of the Classist Autonomous Trade Union Confederation (CASC); Jacobo Ramos, president of the National Confederation of Dominican Workers (CNTD) and William Matías, president of the Dominican Republic Employers' Confederation (Copardom).
President Abinader highlighted the efforts need to focus on young people and women, who have been the most affected by the employment pandemic.
Read more in Spanish:
Presidency
3 May 2021