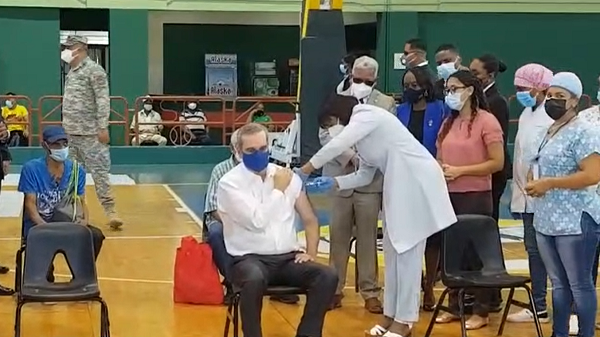 President Luis Abinader received the first dose of the Covid-19 vaccine. As most Dominicans, he received a first dose of Sinovac/Coronavac vaccine. First Lady Raquel Arbaje and Vice President Raquel Peña had been vaccinated on Monday, 3 May 2021 with the same vaccine. The President and the First Lady had caught Covid-19 in June 2020.
The President got his shot at the Club San Carlos in the National District that is located near the Presidential Palace.
President Abinader urged all Dominicans 50+ to get vaccinated this week.
Read more in Spanish:
Hoy
5 May 2021