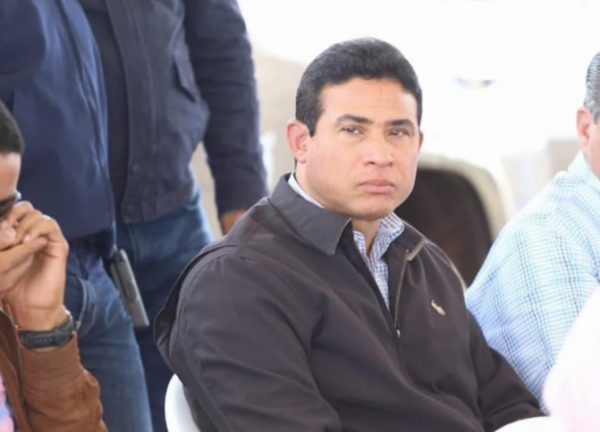 Major General Adán Cáceres Silvestre on 10 May 2021 became the first of his military rank to be sent to jail. There have been discussions over whether he should have been sent to the El Polvorín military jail in Villa Mella. Yet judge Kenya Romero ordered the arrested in the Operation Coral corruption case be sent to the ordinary Najayo Jail. The exception is army mayor Raul Alejandro Girón Jimenez who was ordered to serve domiciliary arrest at a location that was to be kept private by the prosecutors.
El Dia reports that as of 10 May, the Ministry of Defense had not announced the suspension of Major General Adán Cáceres despite Armed Forces Law 139-13 establishing the automatic suspension of officers that are under criminal investigation. Cáceres has the same high rank of the director-general of the Police.
Since 2004, Cáceres had been designated to the security of former President Danilo Medina. He was promoted to general on 15 August 2012, a day before the swearing-in of Medina. On 16 August he was promoted to the rank of major general and named head of the Specialized Corps of Presidential Security, today Cusep.
El Dia recalls that very few Dominican military and police officials have been sentenced in the judiciary. It mentions the case of former secretary of the Armed Forces Manuel Cuervo Gómez, sentenced to 20 years in prison in 1991 for fraud against the state. By the time he was sent to prison, he had already been retired.
There was the case of military participated in the killing of journalist Orlando Martinez. Nevertheless, these served their sentence in the Armed Forces jail. The same occurred with the Police Narcotics Agency (Dican) police officials, who served their sentence in the Police Manoguayabo special jail.
During the hearing for preventive custody, Army major Raul Alejandro Girón Jiménez spoke of the privileges the military police received at the specialized detention centers.
Read more in Spanish:
El Dia
Listin Diario
Hoy
11 May 2021