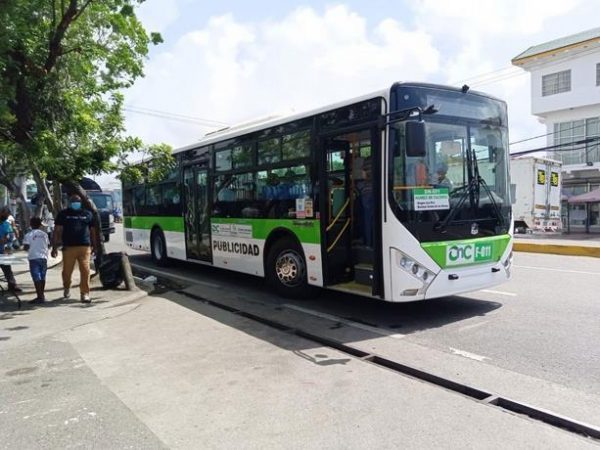 The new Corredor Núñez de Cáceres (CNC) bus route, a monopoly of a Conatra-related company, is not working out as planned.
The management of the Núñez de Cáceres Corridor (CNC) announced in a press release that in the first four months of operations of the pilot plan (from 25 January to 3 June 2021), it has managed to transport 986,000 users on the route that goes from the Los Ríos sector in the north to the Centro de los Héroes in the south, a 10.2 km route. The management says that the company has been operating at a deficit. The bus route is the first transport venture using the public-private alliance mechanism.
Luis Rosado, the CNC manager, said that the actual daily passenger ridership has fallen well below the projections. Passengers would pay RD$15-RD$20 for a fare on the previously available modes of transportation on the route. Today, the service of the modern buses that can transport 90 passengers costs RD$35. The government eliminated other bus services, conchos and motoconchos on the route.
Rosado now says the projections were for more than 12,000 passengers a day, and only 8,000 a day are being served. In the press release on occasion of the start of the route, the Intrant had announced it would benefit 10,000 users a day.
He said this makes it difficult to pay the shareholders of the new company that are the drivers of the conchos on the route. Rosado said they would be analyzing the contract and the operating license that was granted in 2018 to the CNC to make a decision on the matter.
Rosado says passengers save at least 10 minutes on each of their commutes per day that translates into savings of RD$10,602,000. He said that fuel savings are around RD$9.8 million in less gallons of fuel for the four month period and RD$17.6 million for diesel import savings.
Read more in Spanish:
Listin Diario

Intrant

7 June 2021