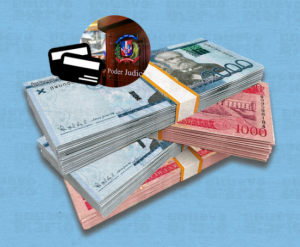 The Supreme Court of Justice established on Monday, 7 June 2021 that no banking or financial entity can debit from the accounts of depositors any value without the due notification, authorization, or knowledge of the account holder. The Superintendency of Banks (SB) clarified on Tuesday, 8 June that this does not mean the bank cannot make automatic debits.
"This does not mean that a financial entity is prevented from applying automatic debits. It means that it may do so only if it has the authorization of the account holder," states the press release sent by the Superintendency of Banks.
The Superintendence says that if the bank withdraws funds without the account holder's authorization, the account owner has the right to file a claim and demand the return of the withdrawn funds.
The SB made the clarifications after the Supreme Court of Justice released SCJ Ruling 0961/2021, regarding the debit of a mistaken amount deposited in a bank account. In the SCJ ruling, the high court established its criteria that the bank is at fault if it debits the savings account without the account holder's authorization.
The Superintendence of Bank highlights that the situation of the mistaken deposit is different from circumstances where there has been a signed agreement between the parties to debit the account, as is for example, the case of a monthly loan payment.
Read more in Spanish:
El Nuevo Diario
9 June 2021