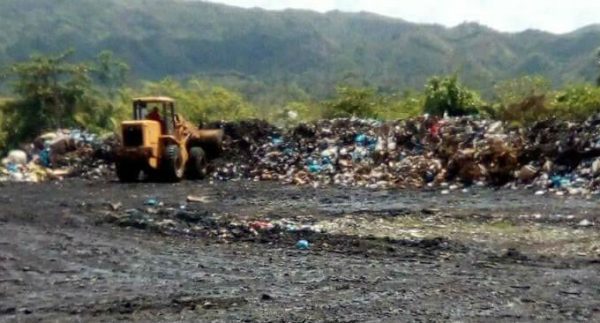 The United States Embassy in Santo Domingo, through the Agency for International Development (USAID), signed a memorandum of understanding with the Special Programs Agency of the Presidency (PROPEEP) to support the remediation and closure of open landfills and develop new state-of-the-art regional infrastructure as part of a Solid Waste Master Plan. The memorandum was signed under the framework of the Clean Cities, Blue Ocean (CCBO) program that is supporting the Dominican government efforts to advance in the management of solid waste and includes the closure of open landfills, the development of a regional sanitary landfill, and solid waste management programs.
The program aims to support the national government in advancing solid waste management and implementing scalable waste and recycling solutions. The effort backs the closing of eight open landfills, citing impacts on public health, toxic fumes and fires, and significant environmental degradation. It will begin in Samaná province, in the northeast.
"USAID is pleased to support the Dominican Republic in joining a true public-private sector collaboration to help the nation achieve its commendable commitments toward excellence in waste management," said Rebecca Latorraca, director of USAID in the Dominican Republic. "These actions will not only prevent plastics from entering local waters, but also offers the opportunity to strengthen local governance, improve the health and safety of its citizens, build national infrastructure that is aligned with current and future needs. of the country and protect some of the country's main economic drivers," she stated.
In Samana, the USAID's Clean Cities, Blue Ocean program is supporting the establishment of the new regional waste model with the Ministry of the Environment, members of the Samaná Tourism Association, the Municipal League, and local governments. The result of this collaboration is expected to mitigate the immediate impacts of solid waste in Samaná province. These actions can be replicated across the country to reduce ocean plastic pollution, reduce greenhouse gas emissions, and build more resilient communities and economies, including tourism.
The USAID Clean Cities, Blue Ocean program was launched in August 2019 as the agency's flagship program to respond to the global crisis of ocean plastic pollution. The five-year, US$48 million global program works in seven priority countries to target ocean plastic pollution directly at its source.
Read more:
US Embassy
Urban Links

17 June 2021