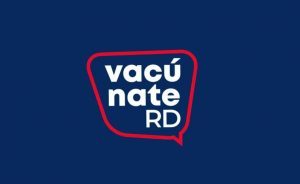 The Ministry of Public Health reports that the province of La Altagracia could soon qualify to be curfew free. La Altagracia is where Punta Cana, the largest vacation destination of the Caribbean is located. The Abinader administration has announced that provinces where 70% of the population is vaccinated with a second dose could be relieved from opening hour restrictions.
In La Altagracia, 68.5% of the population has received the two doses of Covid-19 vaccine. In La Altagracia, the main employers are hotel and tourism companies where management has created the conditions for staff to be promptly vaccinated.
Other tourism destinations need to speed up vaccination drives. Puerto Plata is showing 50.6% of its 18+ population vaccinated with two doses and 54.9% with the first dose.; Santo Domingo has 49.1% with 64.9% of the population having a first dose. La Romana is posting 45.7%, with 72.7% having the first dose. San Pedro de Macoris (Juan Dolio) posts 45.1% with second dose and 68.3% with first dose. Samana lags behind with 41.6% with second dose and 55.5% with first dose. Santiago, where the country's second largest city is located, has only 39% with two doses and 56.4% with one dose. La Vega (Jarabacoa and Constanza) has 35.3% with two doses and 52.8% with one dose.
The statistics account for persons vaccinated from 16 February to 12 July 2021.
Meanwhile, the government also says that the pace of people getting vaccinated has slowed. The numbers of vaccinations applied for the past seven days are:
13 July: 86,008
12 July: 95,748
11 July: 105,781
10 July 107,947
9 July: 107,019
8 July: 107,154
7 July: 104,394
Read more:
El Nuevo Diario
Diario Libre

15 July 2021