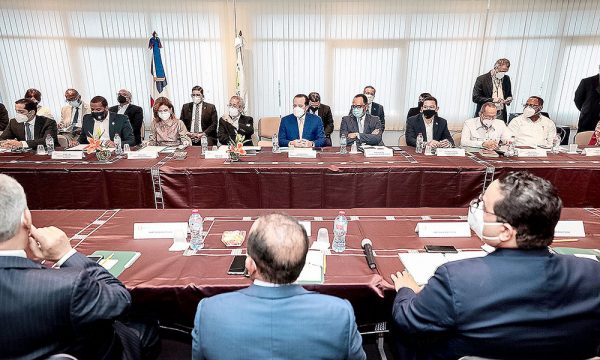 During his rendition of accounts on 18 August 2021, President Luis Abinader convened national talks to discuss a dozen major issues. He summoned the members of the Social and Economic Council (CES). A first meeting took place on 30 August, when the participants requested the government present written proposals on the issues.
A second meeting is set for Wednesday, 15 September. President Luis Abinader is expected to participate. As reported, labor and police reform will be excluded from the talks.
On the table is a taxation pact, an amendment to the Constitution to ensure the independence of the Attorney General Office, social security, quality of education, electricity sector, electoral issues, transportation, water sector, hydrocarbons market, among others.
Political parties, businesspeople and members of the civil society are convened to meet at the Convention Center of the Ministry of Foreign Relations. The first round of talks were held at the Pontificia Universidad Católica Madre y Maestra.
The new Presidency director of strategy and communications, Homero Figueroa, confirmed the President's participation and highlighted the importance of the dialogue as a space where leaders of political parties, business, social, and cultural leadership can participate to design the country of the future.
Last week, the president of the CES, Rafael Toribio, called on all sectors to make an effort so that the agreements reached in the dialogue do not remain in words, as has occurred in previous national talks. Aware that there are thorny issues among the points to be discussed, Toribio asked the actors to put aside their particular interests.
Read more in Spanish:
El Caribe
Diario Libre
DR1 News
15 September 2021